'Game of Thrones' Season 8 Predictions, 'Avengers: Endgame' Updates, & More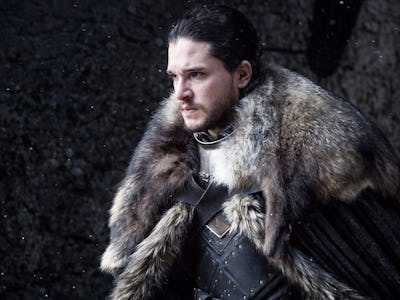 HBO
The eighth season of Game of Thrones is finally here … Avengers: Endgame Hulk-smashed some box office records already … and the Star Wars: Episode IX title and trailer will be revealed tomorrow. Yeah … It's a little bit overwhelming for nerds this week!
I'm Corey Plante, a staff writer at Inverse, and this is Multiverse, your twice-weekly, curated guide to the biggest stories in entertainment.
This is an adapted version of our Multiverse newsletter, a twice-weekly digest of our essential stories from the geek galaxy. Sign up for free here.
10 Emotional Game of Thrones Reunions to Get Hyped for in Season 8
The last time Jon Snow saw Arya Stark, he gifted her Needle before heading for the Wall. Sansa Stark and Tyrion Lannister were once (unhappily) married but haven't seen each other in years. These are just two of the huge reunions we can't wait to see in Season 8. Read my thoughts on 10 emotional reunions to expect.
Lots of drama is also coming in Game of Thrones Season 8, Episode 1. Here are eight spoilers we expect to happen.
Who do you think might die in Episode 1? Send a raven to me at corey@inverse.com, and we'll feature any correct guesses in Tuesday's Multiverse.
I recently had a long talk with Tommy Dunne, the weapons master on Game of Thrones since the very beginning, who builds all the show's weapons and armor. He hinted that the dragon-killing scorpion artillery weapon might return, and he also told me all about the ancient Aztec inspiration behind making dragonglass weapons for Jon Snow's army.
What's Next? Better steal your friend's HBO Now password ASAP because Game of Thrones Season 8 starts Sunday night on HBO at 9 p.m. Eastern.
Cap Breaks the Avengers Into Teams in New Endgame TV Spot
An April 11 Endgame TV spot dubbed "Mission" delivers some brand-new footage and maybe even some spoilers. Giving a heartwarming speech to everyone, Captain America says, "You know your teams. You know your missions." Here's what that important snippet of dialogue means.
This Weekend, Star Wars: Episode IX Becomes Something More
Star Wars Celebration kicks off today (Thursday), but the Force is strong with one special panel taking place on Friday, April 12 at 12 p.m. Eastern. Expect at least a full title, but we might also get a poster and probably some kind of teaser trailer out of the event. Watch on StarWars.com or the official Star Wars YouTube account. Here are four things to expect out of the panel.
Some leaks indicate the title could just be "Skywalker" or some variation involving the hugely important family. Here are four guesses.
Hellboy Should've Stayed in the Underworld
David Harbour deserved better than the abysmal and hollow Hellboy, a grueling hard-R adventure in which a red demon man destined to destroy the world eventually just destroys your eyeballs with a really bad movie instead. Inverse's Eric Francisco called it an "unholy mess." Read his review.
Stay until the very end of the credits for what's basically three post-credits scenes — but only if you want to!
Even Hawkeye's Getting His Own Disney+ Series Now
Clint Barton didn't suit up for Avengers: Infinity War, but he'll return for Endgame in a big way as Ronin. For a new Disney+ series, however, he'll pass the Hawkeye title on to a totally new character. Here's everything we know about the series.
Meanwhile …
"A bigger shock to me was them killing Han Solo before Luke could ever see his best friend again." - Mark Hamill
What's Next?
On Friday, Hellboy officially hits theaters along with Missing Link, which is somehow a way better choice. Netflix gets two original movies: The Perfect Date and Special. On Saturday, HBO gets Crazy Rich Asians. On Sunday, do we even need to remind you that Game of Thrones Season 8 begins?