Here's Our Very Educated Guess at the 'Avengers 5' Roster After 'Endgame'
Based on how many films certain actors have left in their Marvel contracts, you might be looking at your "New Avengers."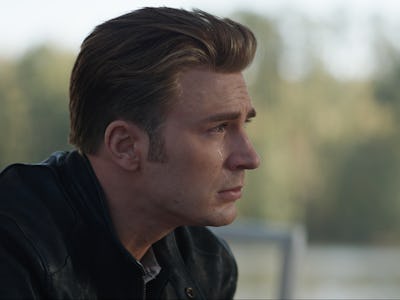 Marvel Entertainment
You could kidnap Kevin Feige, strap him to a chair, and demand details about Marvel's movies after Avengers: Endgame, and he'd probably just smile and tell you to wait until after Spider-Man: Far From Home. So, in lieu of committing a federal crime in the name of journalism, here's our very educated guess at what the Avengers roster might look like after Endgame as Marvel heads into Phase 4 and the inevitable Avengers 5.
On April 26, the Marvel Cinematic Universe will conclude its first ten-year chapter with Avengers: Endgame. The film serves as a finale to a story originating all the way back with Iron Man in 2008, and a direct sequel to last year's Avengers: Infinity War that saw half of all sentient life in the universe wiped from existence in a snap — including some major characters with multi-movie contracts.
In Endgame, the Avengers will pick up their disassembled pieces and make one final strike against Thanos (Josh Brolin). While this means some dead heroes might yet live again, it might also mean the end for others we've come to know for years.
Regardless, Feige has assured (via IGN) that Avengers: Endgame isn't the end. In fact, Marvel has reserved at least nine theatrical weekends for new movies that will be released between late 2020 and 2022, many of which we know of; Shang-Chi, Black Widow, and The Eternals, plus sequels to Black Panther, Doctor Strange, and Guardians of the Galaxy are all known to be in varying stages of pre-production.
"We're gonna keep making movies," Feige told IGN. "We're gonna still keep making movies after these two. And we will talk about them soon after Spider-Man: Far From Home comes out."
The newest Spider-Man film won't be released until July 5, so we have all of spring to speculate the future of the MCU.
So who are the Avengers after Avengers: Endgame? Based on what we know, here's our best guess.
Spider-Man
This seems obvious, but it's actually quite hard to tell.
While Tom Holland's Spider-Man was "knighted" as an Avenger by Tony Stark (Robert Downey Jr.) in Avengers: Infinity War, in Spider-Man: Far From Home, Peter Parker is still living a pretty normal double-life. But is Spidey an active Avenger? That will remain to be seen.
In 2016, Holland signed a six-picture deal with Marvel that is now nearly complete. Including Far From Home, there is at least one more film for Spidey to appear in the MCU.
Black Panther
Having been an Avenger a bunch of times in the comics, Chadwick Boseman's T'Challa/Black Panther is extremely likely to join the team in a future film. In 2014, Boseman signed a five picture deal with Marvel, and to date he's completed four including Avengers: Endgame. While his last film could be Black Panther 2, the release of that film is a ways away. And it wouldn't be out of place to extend a contract (as we'll later explain in the case of Chris Evans).
Captain Marvel
We'll keep this one brief. Not only has Carol Danvers led the Avengers in the comics, Brie Larson signed a mega-sized seven film deal, of which she's only finished two to date. Expect Captain Marvel to join, if not lead, the Avengers in the future.
Ant-Man and The Wasp
Ant-Man (Paul Rudd) has not yet actually been crowned as an Avenger. He's been on his own in both his movies with The Wasp (Evangeline Lily), and his participation in Captain America: Civil War actually made him a criminal alongside Steve Rogers (Chris Evans).
With Wasp snapped away, Ant-Man will rejoin Cap's side in Avengers: Endgame, presumably as an Avenger (we've even seen him wear one of those nifty white uniforms). With Ant-Man 3 potentially in development — Michael Douglas told MovieWeb there's "been talk" — it stands to reason Ant-Man will stay on as a member after Endgame. Let's hope The Wasp joins him, too.
In a 2015 interview with The Hollywood Reporter, Paul Rudd was confirmed to have signed a "three-plus-plus" deal with Marvel, where studio head Kevin Feige confirmed three is the standard for all Marvel actors. This means there's at least one more Ant-Man film, "plus-plus" gives room for Ant-Man to appear in other films. In hindsight, Feige might have meant Civil War and Endgame.
Winter Soldier and Falcon
Falcon (Anthony Mackie) was made an Avenger in Avengers: Age of Ultron, but his loyalty to Cap during the Sokovia Accords meant he abandoned that position and became a fugitive. Winter Soldier (Sebastian Stan), meanwhile, has never officially been an Avenger. But both might be after Avengers: Endgame. One of them might even become Captain America.
Just like a buddy cop movie, Winter Soldier and Falcon are rumored to co-star in their own series that will be exclusive to Disney+. Little is known about the series, including even its setting in the Marvel timeline. But let's assume both heroes will stay on as Avengers. If they do, one of them is likely to become the new Captain America. In the comics, both Sam Wilson and Bucky Barnes have, at different times, upheld the mantle as Captain America.
Because of this, for years, both Falcon and Winter Soldier have been speculated to take over as Cap upon Chris Evans' completion of his contract with Marvel. Originally meant to expire during Infinity War, it was extended to allow Evans to star in Endgame.
Both Mackie and Stan have a few films left in their commitments to Marvel; Mackie has at least one more but has joked about having signed up "for like, 50 movies," in a 2014 interview with Vulture, while Sebastian Stan has something like four movies left out of his original nine picture deal. (His cameo in Black Panther may or may not count.) This easily leaves enough room for at least one more Captain America movie, or a new Avengers film.
Shang-Chi
Once upon a time, no one knew who Iron Man or the Guardians of the Galaxy were. That didn't stop either from becoming a hit franchise. With Shang-Chi, Marvel hopes to replicate success with a kung fu secret agent who will be Marvel's first Asian lead superhero in Shang-Chi, from director Destin Daniel Cretton. An actor for the title role has yet to be announced.
Shang-Chi has a relatively short history as an Avenger in the comics (he was recruited by Iron Man in Jonathan Hickman's run on Avengers), but that there's history at all means it's more than possible for the big screen.
Black Widow
Finally, after nine years and a bunch of movies where she played support, Scarlett Johansson will star in her own full-length feature Black Widow.
The film is heavily rumored to be a prequel set prior to one of the Avengers films (presumably 2012's The Avengers), but a retrospective framing device could easily allow Black Widow to remain an active Avenger.
Doctor Strange
There is precedent in the Marvel Cinematic Universe for movie characters with their own films to not actually be Avengers: Black Panther, Ant-Man, The Wasp, and the Guardians of the Galaxy have never been Avengers on the big screen. This also includes Doctor Strange, who has been an Avenger a handful of times in the comics but not in the MCU.
This could change depending what Marvel has in store for the Sorcerer Supreme. We know for sure that a sequel with original Doctor Strange director Scott Derrickson is in early stages of preproduction.
Thor
Of all the original Avengers, Chris Hemsworth's Thor is one of the most likely to remain as an Avenger after Endgame. This despite the fact that he confirmed to USA Today in 2018 that Avengers: Endgame was the final film in his Marvel contract.
Jazzed by the success and creative reinvention of 2017's Thor: Ragnarok, Hemsworth has expressed an openness to return as the God of Thunder. He celebrated New Year's 2018 with Thor: Ragnarok director Taika Waititi actually throwing around ideas for a fourth film.
"We gave cheers … a few times," says Hemsworth. "To Thor 3, but it also was like, 'What could we do with four? We could do this and this.' We were throwing ideas around."
"I felt like we re-invented him," Hemsworth added. "There is a bigger platform now to continue if we want to."
Alternatively, Hemsworth doesn't need to return for Thor to stay on as an Avenger. In the comics, "Thor" became a mantle, not just a name, when Jane Foster became worthy to lift Mjolnir and adopted the name of Thor.
While Natalie Portman, who played Jane in the two Thor movies (plus a cameo via photograph in 2012's The Avengers) has said she's "open" to return to Marvel, she hasn't appeared since 2013's Thor: The Dark World and was unceremoniously written off in Ragnarok.
Avengers: Endgame will be released in theaters on April 26.