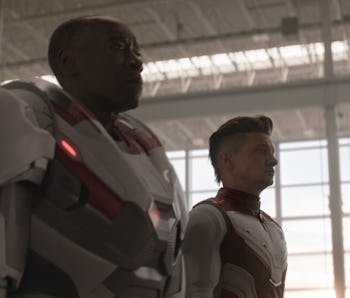 The MCU
If the rumors are true, then Armor Wars may be the start of something new in the MCU.
Long before the Marvel Cinematic Universe became a behemoth multimedia empire, the comic book Avengers characters led the franchise charge themselves. In 1984, the New York-based cadre of superheroes licensed out the business of saving the world on the West Coast to a California off-shoot known, fittingly, as the West Coast Avengers.
In 2021, the West Coast Avengers storyline could offer up a fresh batch of films from the MCU — if you believe the latest rumors. But based on their comic book history, this probably won't be the Avengers 5 team-up you might expect. Instead, the advent of a spinoff superhero team could give the MCU a chance to replicate one of the smartest moves the comics ever pulled off.