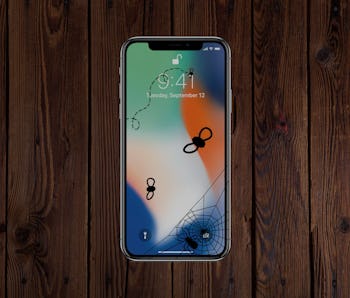 Innovation
3 Marquis iOS 12 Features Seeing Bugs Ahead of Next Week's iPhone Launch
With barely more than a week to go ahead of this year's September 12 iPhone keynote, some glaring issues remain with the company's latest version of its iOS software. Apple users test driving the iOS 12 beta have been swarmed with a number of pesky bugs over the past few months, and while Apple has already dealt with many of the most intolerable problems time is running out to get iOS 12 ready for mainstream consumers.
All three devices in the upcoming triad of iPhones are expected to ship with iOS 12. To ensure smooth coasting in what is Apple's biggest yearly announcement, the company will want to iron out any kinks that could muddle the user experience.
Prior iterations of the mobile operating systems have seen some pretty significant hiccups, like an iOS 11 bug that prevented users from being able to text the letter "I." So keeping an eye on emerging bug reports is crucial for Apple to avoid another software snafu ahead of when this year's new iPhones.
1. iOS 12 Bugs: The Health App Is Sleepwalking
The iOS 12 betas have shown that Apple wants to give users the power to track everything from their diet to their sleep schedule using the built-in Health application. But in some cases, the app has had issues with one of its most basic functions, counting steps.
As proof, redditor steets250 posted a screenshot of what appeared to show their iPhone clocking tens of thousands of steps when they were fast asleep.
Apple and their competitors alike are increasingly looking to how their devices can help users lead healthier lives. And a recent report by 9to5Mac suggests that a new Apple Watch is on the docket for this year's product launch. If Apple wants to be a fitness tracker of choice, they'll need to ensure these devices are pairing and providing accurate data.
2. iOS 12 Bugs: Siri Can't Seem To Round Numbers
There are a number of wide-ranging improvements coming to Siri this year. The most interesting is that, users will be able to customize their own commands for almost any app, making the voice assistant more nuanced than it has ever been. But one Reddit user pointed out a bug that made Siri a tad too nitpicky.
After asking Siri to set a timer, it fulfilled the request to 16th decimal precision. Being tardy isn't the best look, but this might bordering on obsessive.
3. iOS 12 Bugs: DownTime Is Locking People Out of Their Phone
During WWDC 2018 Apple executives touted how iOS 12 can help reduce the time users spend needlessly glued to their smartphones. Screen Time tracks device usage, while Downtime allows you to set time restrictions on certain apps. But a bug on the latter has apparently been locking users out of all of their apps accidentally.
After setting their Downtime schedule, one redditor found that iOS 12 had shackled a majority of their apps. Doing this to curb your incessant Instagram habit could be useful, but being able to select which apps remain on is pretty key to Downtime's future as a productivity tool.
Upon further investigation, this users was able to unlock their phone by simply rescheduling Downtime to last for one minute. Let's hope all of these glitches are swatted away by the time the iPhone XS hits shelves.