Apple Filings Hint at New iPhone Models to Be Released With iOS 12
This database has a proven track record.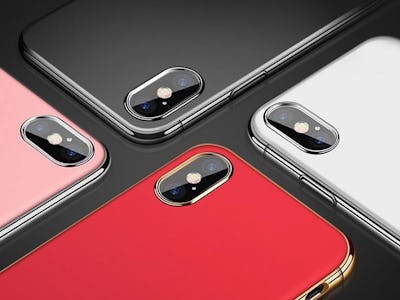 Mark Mathosian / Flickr
Only a day after Apple launched a range of new MacBook Pros, another filing in the Eurasian Economic Commission's database suggests that we will in fact see three new iPhone models this year, and that all three will ship with the same iOS 12 software. While the name and specs of these upcoming devices remain a mystery, the filing leaves open the possibility for multiple variants on the 3 new iPhones, whatever they are.
That's according to a series of new iPhone registrations spotted by the French blog Consomac. According to their report, all three devices will run Apple's latest mobile operating system. They also closely match up with current rumors suggesting the company will release three new phones this fall.
All in all, there were eleven different filings labeled with the following codes: A1920, A1921, A1984, A2097, A2098, A2099, A2101, A2103, A2104, A2105, and A2106.
There's no information suggesting these serial numbers represent the rumored 6.1-inch LCD model, the 6.5-inch OLED "iPhone X Plus," and the 5.8-inch handset. However, all of these codes begin with three distinct combinations: A19, A20, and A21.
The numbers following could refer to color variations or perhaps different storage capacities. For example, the iPhone X currently comes in two colors (silver or space gray) and can have a capacity of either 64-gigabytes or 256 GB.
EEC filings have a proven track record of successfully predicting product releases. Besides the fact that the database correctly hinted that Apple would drop a new line of iPad Pros on July 5, it has also tipped off prior launches.
The Russian trademark database also anticipated Apple would release the iPhone 7, Apple Watch Series 2, and AirPods ahead of their launch in 2016. Of course, iPhone fans will have to wait until the fall to see if this filing checks out.