Apple's iPad and MacBook Filing Hints at Imminent Upgrades Launching
Apple's filing suggests an imminent launch.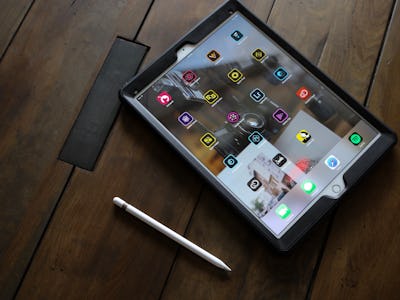 Unsplash / Lost Co
Apple's iPad and Mac lineups could soon receive some new additions. Products in the Eurasian Economic Commission's database, unearthed on Thursday, show five new iPad tablets and five new Macs. It's unclear what additions these new models could bring to the table, but previous rumors suggest the iPad could receive face recognition in a similar system to the iPhone X.
The Consomac report shows 10 products added to the database on Wednesday, with five new Mac models with the numbers A1931, A1932, A1988, A1989, and A1990. The report also shows five new iPads with model A1876, A2013, A1934, A1979, and A2014. It's uncertain which forms the products may take, but the filing notes that they come with iOS 11 and macOS High Sierra. This suggests that the devices may launch before the fall, as Apple is scheduled to release iOS 12 and macOS Mojave at an as-yet unspecified release date.
Rumors have arisen before about Apple's new computing lines, with concept renders of Face ID-enabled iPads causing a stir among the community. 9to5Mac notes that the A1988, A1989, and A1990 model numbers suggest that these are new MacBook Pro devices, and MacRumors noted in April that Intel's latest eighth-generation Core processors are an ideal fit for the laptop lineup. While an iPad upgrade could launch alongside the next iPhone lineup later this year, Apple tends to launch upgrades to the Mac throughout the year without an event.
There's the possibility that the filings won't amount to anything. An April filing with the same commission suggested that the iPhone was about to receive a new model, leading to speculation that the company may launch an iPhone SE successor. Despite numerous rumors that a 4-inch device would launch with Face ID and an upgrade to the SE's A9 processor from 2016, Apple's Worldwide Developers' Conference came and went last month without any sign of launch.
The commission filing suggests news could come sooner rather than later, especially as the devices are running software currently available for Apple's devices. With iOS 12 in public beta already, an update may arrive soon.
Keep your eyes out for Apple's online store inexplicably closing ahead of any updates.