This iPad Render Shows Why a Bezel-Free Tablet Would Be Incredible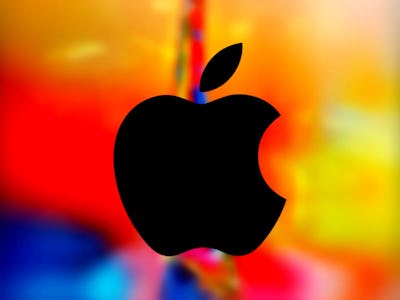 Flickr / Ik Razu
Apple may be about to drastically redesign the iPad. A rendering circulating on Thursday showed how the company's tablet would look with slimmer bezels, no home button and no notch for a camera. The image was quickly dismissed as a fake photoshopped from an existing case image, but the design shows why a bezel-free iPad wouldn't be such a bad idea.
Evan Blass, a Twitter leaker well-known in smartphone circles, shared an image that showed the iPad without the design elements present since its 2010 launch. It's not too surprising, as rumors have suggested Apple would bring the Face ID unlock system from the iPhone X to its iPad line, a change that allowed Apple to ditch the home button on its flagship smartphone. Leaker Steve Hemmerstoffer later spotted the image was a fake, but it provides an interesting insight into how the tablet could look with the rumored changes.
Apple has managed radical changes to its iPad before. When it launched the iPad Mini in October 2012, it used thinner bezels on the sides compared to the previous uniform shape used in the original iPads. This made it easier to hold in one hand, but gripping like a magazine suddenly led to the thumb resting on the touchscreen. Apple modified the iOS software to identify and reject these accidental inputs, a feature touted by the company's marketing literature as "a great example of how Apple hardware and software work together."
Removing the unnecessary elements of the iPad's bezel would help achieve a dream company co-founder Steve Jobs outlined way back in 1983. In a Center for Design Innovation interview, he described "an incredibly great computer in a book that you can carry around with you and learn how to use in 20 minutes." This sub-$1,000 book would use radio links to talk to bigger computers. An iPad that devoted as much space to on-screen content as possible would help perfect that dream book.
The company is set to hold its annual Worldwide Developers Conference in June, where it's rumored to reveal its changes to the iPad line. Before then, Apple is holding an education-focused conference on March 27, where there's also a possibility it announces a new iPad.
The iPad may be fake, but the underlying dream of a single, portable slab that displays content without any distractions lives on.