Everything We Know About Siri Shortcuts in the iOS 12 Developer Beta
Siri is getting way smarter.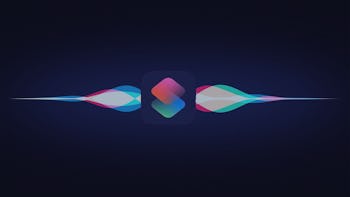 Apple users who signed up for the iOS 12 public beta got some newly polished notification features on Thursday, when the second version of the update was released. But a select number of users who paid $99 for access to the developer beta got to begin testing the Siri Shortcuts app.
This marquee feature of iOS 12 was announced during this year's Worldwide Developers Conference as a much-needed improvement to Apple's voice-assistant. Users will be able to use Siri to act on third-party apps and even customize their own commands to have the A.I. pull off tasks that weren't possible with iOS 11.
These long-awaited capabilities have yet to be released on the public beta, but here's everything developers are able to do with the first release of the Siri Shortcuts app.
iOS 12 Beta: How to Get It If You Have a Developer Account
Unfortunately, just forking over $99 won't automatically get you Shortcuts. The test for this shiny new feature is all handled on TestFlight, an app that Apple uses to test other apps that are currently in the works.
You'll have to install this widget, login to the Developer Center with your registered account, and request permission to access Shortcuts. Then you play the waiting game. If you're lucky, Apple will send you an email saying you can start testing Shortcuts.
iOS 12 Beta: What Exactly Can It Do?
Shortcuts is building off of the Workflow app that Apple acquired in 2017. This originally allowed users to create multi-step commands on third-party apps that could then be executed by activating Siri. But it's getting a whole lot better.
Federico Viticci, the creator of the Apple blog MacStories, documented his first few test runs of the app to demonstrate just how powerful it can be.
For starters, it will allow users to run JavaScript on Safari and a few other apps in order to customize certain actions. This will allow people with a bit of coding know-how to develop highly-customizable actions that Siri can then pull off with a simple voice command. But you don't need to know how to code to make your own shortcuts.
Viticci also shows how he was able to merge Do Not Disturb, HomeKit, and Music all in one command. The interface will let you mix and match what you want to execute with a shortcut in an easily-understandable interface. In this example, Viticci's phone will be set to Do Not Disturb for an hour, his bedroom's lights will be changed, and one of his playlists will be put on shuffle.
iOS 12 Beta: Pre-Set Actions
Besides being extremely customizable, Shortcuts also comes with a few pre-established commands that users can begin using right away. One Reddit user posted a list of a few system settings that can easily be toggled by just asking Siri.
If this runs as smoothly and is as customizable as it seems right now upon release it could make using iPhones and iPads easier than ever. Instead of having to search through countless menus you can simply ask Siri to do it all for you.
Need to set your phone to text someone, turn off your cellular data, and switch your phone to Airplane Mode before you takeoff on a flight? Just ask Siri. What would have normally taken tens of swipes and taps is now all condensed into a phrase.
Siri is finally the assistant we've always wanted it to be.