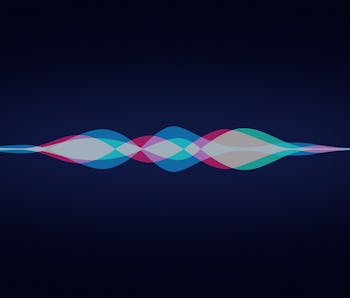 Innovation
Apple iOS 12: All Our Favorite Siri Shortcuts and How to Use Them 
The company's next operating system is shaping up.
Apple is making Siri smarter. At the company's Worldwide Developers Conference keynote presentation on Monday, Apple took the wraps off the upcoming iOS 12 software update for iPhone, iPad and iPod touch. The operating system is set to arrive as a free update in the fall, and it's set to give Apple's artificial intelligence voice assistant a much-needed boost.
With the newly-improved Siri, users can invoke commands from third-party apps through a new Shortcuts feature. The company is also set to introduce a Shortcuts app to enable users to create their own. It's a welcome boost that could help Apple improve its reliability against the likes of Amazon Echo and Google Assistant.
The Shortcuts app is not available as part of the iOS 12 beta released at the conference, and it's unlikely that apps will utilize the feature before the operating system launches in the fall. But Apple has still demonstrated some surprising new ways the feature could make life easier for the millions of iPhone users in daily life.
Here are our favorite Siri Shortcuts announced at the conference:
"I Lost My Keys"
This takes advantage of the Tile app, which links up to Bluetooth-connected dongles that start shaking when the device sends a message. With Siri Shortcuts, users can record their own version of a trigger message to activate the dongle on, say a set of keys, enabling users to locate them by following the sounds.
"Surf's Up"
Apple demonstrated how its user-generating Shortcuts app could enable users to create their own commands. By telling the phone "Surf's Up," the phone could then look up the current surf report, look up the current weather, work out the estimated time of arrival through Maps and place a reminder to put on sunscreen.
"Travel Plans"
Making travel plans is incredibly tedious, and the company also conducted a demonstration about how the Kayak app could use Siri shortcuts to make accessing travel itineraries easier. By pushing the "Add to Siri" button at the top of the travel plans list, users can set a command to call up their hotel location to enable easy access when entering a cab.
"Heading Home"
Probably the most useful of the shortcuts is a feature that lets you bundle a set of commands for when you leave the office. The Shortcuts app offers both a Gallery for suggested actions and a Library for finding existing one. During the on-stage demonstration, the company showed how users can link tasks together with these two tools to make heading home faster.
Invoking the user-created "heading home" command, Apple was able to ask HomeKit to turn on the fan, show driving directions to the house, send an ETA to their roommate, switch on NPR Radio and read out a message explaining what just happened.