iPhone XS Size Comparison Shows Why the 6.5-Inch Model Could Be Best Choice
It's surprisingly manageable.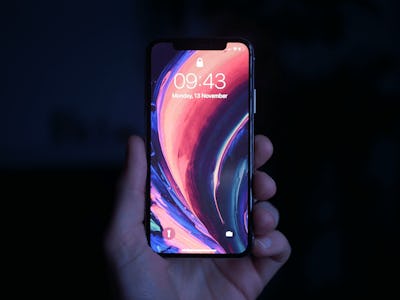 Unsplash / Youssef Sarhan
Apple's next lineup of smartphones is sizing up nicely. A new comparison on Monday showed how the three new iPhone models, expected to be unveiled later this month, will likely stack against each other. Perhaps most notable is the fact that the gargantuan 6.5-inch iPhone, with a screen nearly an inch bigger than the previous-largest iPhone, actually doesn't look that big.
The comparison between clone models was posted by Benjamin Geskin, a prolific iPhone leaker that burst onto the scene last year with his iPhone X leaks. The new image shows how Apple plans to bring the design of last year's $999 phone, complete with face-scanning technology, to devices across the lineup. A $699 6.1-inch model will achieve its low price by using an LCD screen and one rear camera, while an $899 OLED 5.8-inch model will offer a $100 discount to buyers compared to last year. The $999 6.5-inch model is expected to complete the lineup, perhaps with features like dual SIM cards.
See more: There's a Turf War Over iPhone Leaks Going on Right Now
The 6.5-inch model has become a key focal point, in part as it acts as a "plus-sized" counterpart to the 5.8-inch model. The phone seems like it will take a similar position to the iPhone X, by taking the same approximate shape as the 5.5-inch iPhone 8 Plus, removing the home button, stretching the screen to the edges and housing the face scanner in a "notch." The iPhone X also shared similar dimensions to the 4.7-inch iPhone 8.
The move could inspire an unexpected rise in the size of phones. A Loup Ventures report claimed 48 percent of iPhone owners plan to upgrade in the coming year, while 42 percent of those that wanted a new iPhone were pinning their hopes on the unannounced devices. However, a May 2017 IDC report suggested that shipments of phone sizes greater than six inches would remain around the 32 million per year mark for the coming years, while the five-to-six-inch sector moves from 1.2 billion in 2017 to nearly 1.5 billion in 2021.
Apple is expected to reveal its plans in full when it takes the stage at 10 a.m. Pacific time on September 12, at the Steve Jobs Theater in Cupertino.