Apple Has Finally Shipped an Update to Fix Infuriating Notification Bug
by James Dennin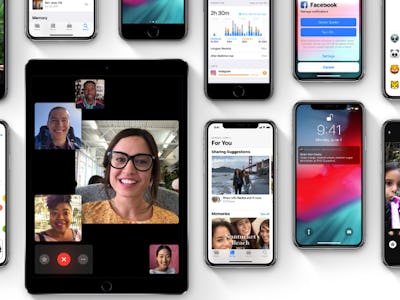 Apple
Apple has shipped a patch for a bug that was plaguing members of the Developer Beta with an unending ocean of prompts to update their software to the latest version, even after they had already done so. The prompt appeared every time someone unlocked their phone or shut down their notification list, and has been irking users all week.
The hiccup was part of the eleventh version of the iOS 12 Developer Beta, which was first released on August 27. It's probably one of the more visible glitches in an otherwise smooth rollout of the new software update that was introduced this summer at the Worldwide Developer Conference.
Thus far, the only other update that's been this problematic has been the brief appearance of the seventh beta, which was quickly pulled after a slew of reports indicating performance issues. To fix this latest glitch, you open up your iPhone to Settings, where you should be able to see an option to download the iOS 12 Public Beta 10, or iOS 12 Developer Beta 12, which should make the fix.
The bug was caused by a code error that constantly prompted the update to think it was about to expire, according to the iOS developer and 9to5Mac contributor Guilherme Rambo, who shared an image of the faulty code snippet on Twitter.
"It looks like this method in Springboard does some date/time calculations to determine if the current build is about to expire, every time the cover sheet gets dismissed," Rambo's tweet reads. "For some reason, the latest builds of iOS 12 think they're about to expire."
Apple is running out of time to work out the kinks in the latest version of iOS in time for the September 12 product launch. At this year's WWDC, the company made some pretty big promises, including powerful new updates to ARKit and Group Face Time which would enable up to 32 way video teleconferencing.
Earlier this month, the company decided to pull Group Face Time with its seventh beta update, saying that it would be released as part of its own software patch some time in the fall.