iOS 12 Developer Beta 7 Takes Away One of WWDC's Most Hyped Up Features
Some of the updates are great, some not so great.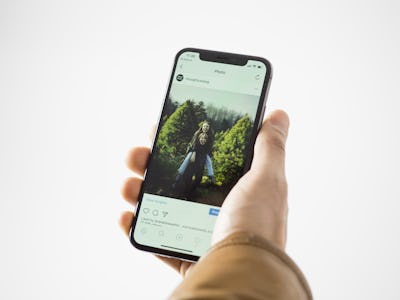 Unsplash / Thought Catalog
Monday saw the seventh patch for the iOS 12 beta in what has been a rapid fire of updates to the unreleased software. Users who signed up for Apple's $99 developers program now have the option to upgrade their iPhone or iPad once again, only a week after the release of the previous beta.
Much like prior releases, Apple has honed in on streamlining communication and improving Siri's ability to anticipate users' actions. Most notably, these new additions have brought the unexpected delay of Group FaceTime.
So far, Apple has made good on most of iOS 12's most-hyped features since the rollout at WWDC 2018, including delivering ARKit 2.0 and giving developers access to Siri Shortcuts full potential. But this latest beta iteration is the first sign that the Cupertino-based company is having trouble making every promised feature a reality.
1. iOS 12 Developer Beta 7: Say Goodbye To Group FaceTime (For Now)
One of iOS 12's marquee features was supposed to transform FaceTime calls from simple two-way conversations to be able to support up to 32-way video conferencing. Group FaceTime was touted as being able to support massive video conferences, much like the Houseparty app. But there seem to have been some kinks, and the feature has since been pulled from the beta, with Apple stating the feature will not be rolling out with iOS 12's official debut.
"Group FaceTime has been removed from the initial release of iOS 12 and will ship in a future software update later this fall," stated the beta patch notes.
This is almost precisely what happened with the initial announcement of AirPlay 2. The wireless streaming update was slated to launch during last year's release of iOS 11, but it didn't actually hit devices until June. So strap in, FaceTime could remain one-on-one longer than we first thought.
2. iOS 12 Developer Beta 7: Multiple Ways To Share Photos
Before iOS 12, texting an image would require users to tap on the camera icon next to the text box in Messages. But now Apple has given people access to the Photos app right from Messages with the toolbar found just above the keyboard.
While this makes images easier to access mid-conversation, users had gotten so used to doing it the old-fashioned way that Apple chose to make both ways viable with the latest update. To that end, opening the camera app from Messages will now give you access to your library with a button at the upper left of the screen.
"I was so stoked when I saw that icon in this build," said redditor siberium. "It still redirects to the new saved photos selector as if I'd tapped the correct icon to begin with, but I'm glad I don't have to manually exit out of the camera and select it separately."
3. iOS 12 Developer Beta 7: Streamlined Conversations
One common gripe with the old UI is that accidentally texting someone's Apple email instead of their phone number would open a separate conversation, even though all of the messages went to the same person. This new beta solves that by consolidating messages sent to a phone number and its linked email address into a single conversation.
The update highlights this when you first open Messages to be greeted with a rundown of what's new to the app. This will hopefully help you clean up your saturated inbox.
4. iOS 12 Developer Beta 7: Siri Knows What You're Jamming To
Have an album that you can't stop listening to on repeat? Or do you want to catch a new episode of your favorite podcast as soon as it comes out? Well look no further than your Control Center, where Siri is ready with a new feature geared to audiophiles.
Essentially, Apple's voice assistant can now prompt you with music or podcast suggestions. Simply open the Settings app, scroll down to the Siri & Search menu and select which native Apple apps you want Siri to have access to and it will start to provide prompts.
DJ Siri, is that you?