iOS 12 Beta: Why Screen Time May Show Unreliable Stats
Apple's software update needs some extra work.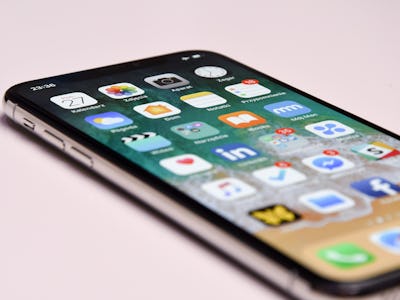 Unsplash / Przemyslaw Marczynski
Apple's next software update is almost here, but it needs a little more development time. iOS 12, the upcoming release that entered beta stages in June and is due for wider launch in the fall, features a new "Screen Time" feature that can measure total time spent using the phone. While it's set to change habits around smartphone usage, the current version is rather inaccurate — particularly for users of the fourth developer beta released on Tuesday.
"Screen Time" — similar to Google's "Digital Wellbeing" — gives users a breakdown of how they've been using their phone to help users manage their time more effectively, for example giving the option to block social media access after a certain amount of screen time. In the latest version released to developers, though, Apple notes a new issue that "usage data and settings might not sync between devices," recommending a restart to fix the issue. An existing issue from previous beta means that "'Picked Up Phone' statistics might be inflated due to data syncing from other devices signed into the same iCloud account."
Apple states in its documentation that developer and public beta versions are not the final product, and as the update is still in development the software could contain a number of bugs. While Apple has fixed a number of issues around "Screen Time," it's clear the feature is not ready for prime time yet and users cannot depend on its accuracy. Inverse noted on a test device that the weekly report registered no screen time, despite the fact the device is in regular use:
Screen Time offers a slew of features to help users manage this data. It offers daily and weekly activity reports that shows time spent in apps, usage across categories, and how many notifications they receive. App Limits bar usage of apps after a fixed period of time, while parents can access their child's activity reports and alter limits depending on usage, with data collected across all of a child's iOS devices.
iOS 12 is set to launch on an as-yet unspecified date in the fall. Apple has yet to provide more details, but the last seven major versions of iOS launched in September.
It's not the only way Apple is changing how users interact with their device using iOS 12. The update also includes grouped notifications, a revised "Do Not Disturb" feature that allows users to block specific notifications at certain times, and a revised "Bedtime" feature.