iOS 12: Why Apple's New Bedtime Alarm Will Make Mornings Less Stressful
Big changes are coming to Bedtime.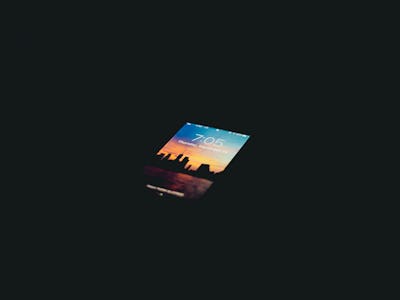 Unsplash / Dan Gold
Apple is about to make bedtime that much more enjoyable. iOS 12, the upcoming software update for iPhone, iPad and iPod touch, brings a number of key changes to the Do Not Disturb and Bedtime features to help users get a stress-free rest. This, combined with the new Screen Time monitoring system, means Apple is helping users take control of how they use their devices.
Bedtime was first introduced with iOS 10 as a way of setting a regular sleep routine. Users input when they want to go to sleep and wake up, so the iPhone can trigger a reminder when it's time to go to sleep. In the updated version in iOS 12, the feature combines with Do Not Disturb so calls and alerts can't interrupt your sleep except during emergencies. The new Do Not Disturb hides notifications even when the phone is picked up, and this extends to Bedtime too: users will awaken to one of several specially-recorded wake-up melodies, with a simplified home screen wishing them a good morning and ifnorming them of the weather forecast.
Apple's changes mean users wake up stress-free after a full night's sleep, instead of picking up their phone to a barrage of emails and late-night news alerts. Bedtime offers one of nine melodies that gradually fade in to wake up up. The time you stop using your phone and the time you pick it up in the morning are logged in the Health app to give you a picture of how much you are sleeping every night.
The feature combines with a number of others to combat phone overuse. A new Screen Time feature will show how much time users are spending on individual apps, enabling users to set limits on Facebook, Instagram, and other services as they see fit. iOS 12 can lock access once a predefined daily limit has been reached. The Settings app can produce overall reports showing how much time has been used by each app.
iOS 12 is set for release as a free update for all devices compatible with iOS 11. While a firm release date is unknown, a developer beta version is already in the wild and Apple stated at the Worldwide Developers Conference that the update will drop in the fall.
Your iPhone is about to get a whole lot more peaceful.