Toyota's EV Concept Lets You Check Your Car Battery Like an iPhone
All the important info is shown right on the doors.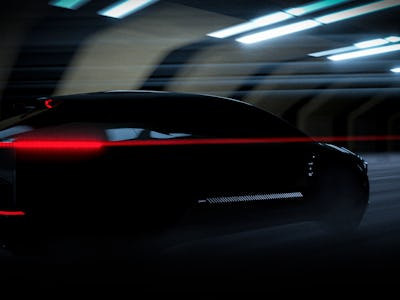 EV makers have been getting wild with their infotainment systems, but not many of them have been thinking outside the box — or rather, outside the car.
Not Toyota, though.
With its upcoming FT-3e EV concept car (what's with Toyota and the terrible names?), the Japanese automaker is making a bold statement with exterior displays that show glanceable info on its doors before you unlock the EV and get in. It's sorta like an iPhone's lock screen, except it's a car, with wheels.
NEVER FORGET TO RECHARGE
The FT-3e feels like a daily driver with that straightforward futuristic SUV look that most EV makers are going for nowadays. Even though the design of the body looks simple, you can't deny how cool a digital display stretching across the door panels is. Toyota says it will show battery charge, onboard temps, and interior air quality when you approach the car.
We're not sure how many people actually care about onboard temps and interior air quality, but seeing battery levels at a glance will make sure you always know when it's time to recharge. Since it's just a display, I'm sure Toyota could program it to show other important info, like if your EV is in need of maintenance or if there's any traffic on your daily commute.
THE NEXT EV FRONTIER
We all know that Toyota is behind in electrifying its portfolio, with only the troublesome bZ4x to its name. That doesn't mean we can't praise the lagging Japanese automaker for its interesting EV concepts, no matter how out of this world they are. Of course, Toyota isn't the only one experimenting with the outside of its EVs. At CES 2023, BMW wowed everyone with a color-changing i Vision Dee concept car, and Sony and Honda are making a "media bar" for its Afeela EV.
In the end, the FT-3e's external displays could spur something tamer for an eventual production model. While a door-wide screen seems impractical, a smaller palm-sized version of it with all the necessary tidbits of info you need before jumping in your car seems useful.
Toyota will be showing off its FT-3e EV concept at the Japan Mobility Show that kicks off on October 26, alongside a new all-electric sports car concept called the FT-Se. The two share a bunch of major components, but only the FT-3e gets the unique exterior design.