Disney Quietly Kills the X-Men With New Movie Release Calendar
How long will it take to bring these characters into the MCU?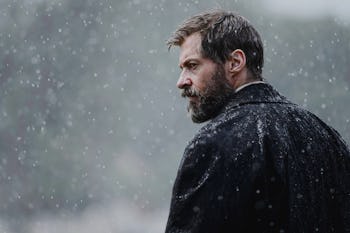 20th Century Fox
The entire X-Men team as we know it just died with little more than a whimper, and other than Dark Phoenix next month and New Mutants in 2020, there's no longer a single mutant movie in development.
In a Tuesday report from The Hollywood Reporter detailing a massive update to Disney's theatrical release calendar over the next 5-6 years, virtually every single "Untitled Fox Marvel" movie has been removed from the schedule.
In plainer terms, Fox originally had planned three movies for release on June 26, 2020; October 2, 2020; and March 5, 2021. Previous speculation and official announcements indicate that these might've been Kitty Pryde, Multiple Man, and Silver Surfer. A Dr. Doom movie was also supposedly in development, but none of these are happening anymore. Similarly, Gambit was originally slated for release on March 13, 2020 but has since been removed.
What about New Mutants?
"Who knows when the fuck that's gonna come out," Game of Thrones actress Maisie Williams said in a March Rolling Stones profile. Now we know, Maisie: New Mutants was moved from August 2, 2019 to April 3, 2020 — a full eight months later. Williams plays a werewolf-type character in New Mutants.
The future of Deadpool's unique cinematic universe also seems uncertain. Rob Liefeld, original creator of the character, tweeted in January that the X-Force movie was no longer happening. He called it a "victim of the [Disney-Fox] merger." Ryan Reynolds said in January that Deadpool 3 was still in development, but it's unclear as of this writing if that's still the case.
Still, out of all the characters in Fox's defunct superhero pantheon, Deadpool seems most likely to make it into Marvel's Cinematic Universe. Disney studio chairman Alan Horn even said, "You'll be seeing more of Deadpool in the years to come," during CinemaCon back in April, 2019.
In December 2018, Marvel Studios President Kevin Feige commented that they hadn't begun developing any ideas for integrating Fox characters like the X-Men or Fantastic Four into the MCU yet. Further comments earlier this year from Disney exec Bob Iger and Feige indicate that the long-term plan is to incorporate the Fantastic Four and X-Men into the MCU … eventually.
But these recent release date announcements make it look like the early 2020s will be dedicated to Phase 4 MCU movies, Star Wars films, live-action remakes, and an endless string of Avatar sequels.
Will it be another five years or even a decade before we get an X-Men movie that takes place in the MCU? At this point it feels like that might be the case, unless Disney is scrapping the entire slate so they can deliver a hard reboot that gives them more freedom to bring these characters into the fold.
We can only hope.