Apple iPhone XS Event: How to Tune in on Apps, Social Media, and More
It'll be easier than ever.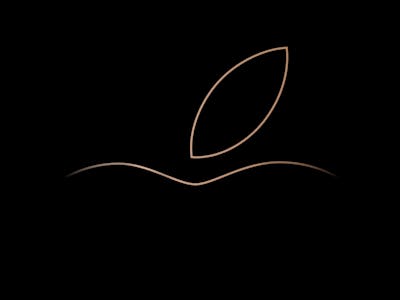 A new era of Apple devices is almost upon us. On September 12 Tim Cook and the whole crew of Apple executives will take the curtains off of a budget iPhone, a potential iPad Pro redesign, and a fancier Apple Watch.
This will all go down at starting at 10 a.m. Pacific at the Steve Jobs Theater in Cupertino, California. Apple employees, analysts, developers, and journalists will crowd into the company's opulent amphitheater to find out if the monsoon of rumors regarding this year's iPhone were true. Luckily, you don't have to be part of Cook's entourage to tune in and find out what on earth the $699 6.1-inch LCD iPhone will be called or if the anticipated $999 6.5-inch OLED will be given the "Plus" or "Max" monicker.
See More: Check out all of our biggest questions about the Apple launch.
Fortunately, Apple's stream this year should be easier to watch than in the past. Unlike previous keynotes that required you to load the livestream on specific browsers like Safari or Microsoft Edge, this year's stream will be much more widely available. The company will also be hosting its biggest announcement of the year across a variety of apps, platforms, and sites so that fans can see exactly what the company has up its sleeve this time around. So set a reminder on your Apple Watch, the new devices are coming in hot.
Apple iPhone XS Event: I Don't Live In California, When Should I Watch?
If you don't reside on the West Coast of the United States, you can catch the announcement at the following times according to your timezone.
1 p.m. Eastern
12 p.m. Central
6 p.m. British time
7 p.m. Central European
1 a.m. China on Thursday
2 a.m. Japan time on Thursday
3 a.m. Australian Eastern time on Thursday
Apple iPhone XS Event: How Do I Tune In?
If you want to catch the product launch has it unravels live, the options are pretty much endless. For starters, Apple will host a livestream on its website which will likely begin roughly a few minutes before the official start time. In the fineprint of the live stream page, Apple writes that the stream will be "best experienced" on the following devices and apps:
An iPhone, iPad, or iPod touch using Safari with iOS 10 or later.
A Mac using safari on MacOS Sierra 10.12 or later.
A PC running Windows 10 on Microsoft Edge.
A second-generation Apple TV with the latest tvOS update through AirPlay.
And finally, Chrome or Firefox browsers that are set to support MSE, H.264, and AAC.
Apple iPhone XS Event: How to Watch At Work.
Don't have access to the aforementioned devices or apps? No problem. Apple will be streaming its event on social media as well. While the company is notoriously mute on its social platforms, Twitter users can like this promotional tweet to get a notification when exactly the stream will kick off.
It's also possible that Apple will host a Facebook Live on its page, but there haven't been any announcements. But back in April, the firm changed its Facebook cover photo to a mysterious iPhone silhouette suggesting that they could throw their fans on the social media site a bone.
Apple iPhone XS Event: My Stream Isn't Working
Some issues might arise if you choose to stream on either Chrome or Firefox. This is the first year Apple has supported the stream from its site on these two browsers. If you find the stream being spotty on them, your best bet would be to switch over to Safari or Edge.
If the stream quality is still not up to snuff on Safari and Edge clearing your browsing cache could hold the answer. Click on over to Safari's support page or the Edge guide for instructions on how to clear your browsing history and cookies.
Apple iPhone XS Event: Can I Watch A Recording Later?
Too busy to watch it go down live? Inverse will have the latest news regarding all of the product that will see that light of day on September 12.
You can also watch a full recording of the presentation to catch the snippets you're most interested in. Apple uploads all of its events on its website as well as offers them up for download on iTunes. The footage will likely be uploaded on the company's YouTube channel. Apple published WWDC 2018 as well as past iPhone keynote footage on the site before.