It's iPhone Day: How to Watch the Apple Event Online Today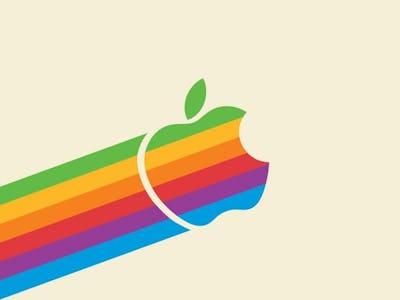 Flickr / fabiobini60
It's iPhone day again. At 1 p.m. Eastern today, Apple is expected to debut its new iPhone, the iPhone 8, along with a high-end model rumored to be called the iPhone X.
Here's how to watch Apple CEO Tim Cook, along with the regular cast of characters, executives from the top of the company show off their new products in the promotional event that's known for "courage."
First, if you're on a Mac, you need to open Safari. Yes, Apple wants you to use their own browser instead of say, Google Chrome. So do that first. Then, navigate over to apple.com/apple-events/september-2017 and start watching at 1 p.m. Eastern to see the event take place at the the Steve Jobs Theater, the new event center at Apple's new spaceship campus.
If you can't be bothered to watch the corporate theater, you can follow along on Twitter, as the event has its own hashtag: #AppleEvent.
A huge leak over the weekend revealed that three new iPhones should debut today. The iPhone 8, the iPhone 8 Plus, and the iPhone X. Also in-store, wireless charging and an "A11" processor to power them.
Also expected to see the light of day at 1 p.m.: An upgraded Apple Watch and a high-def Apple TV box.
This year's release also marks the tenth anniversary of the iPhone, which has sold something like 1.2 billion units since then. Apple used to blow minds with its products; the original iPhone certainly did that, as most ditched their Blackberry in favor of the sleek creation by Steve Jobs and Jony Ive. But the pace of innovation has seemed to slow as Apple has expanded its offerings — the iPhone 5C was a colorful addition meant for emerging markets on the low end of the price range in 2013, and the iPhone 7S, released a year ago, was the biggest, most expensive iPhone to date.
It remains to be seen if the iPhone X will be as innovative as it will be expensive, but its expected facial recognition will be a whistle hard to ignore.
In terms of Cook's opening keynote, his interview in Fortune magazine, published Monday, likely hints at a few topics he'll touch on today, including larger policy issues, like health care and education. "Apple changes the world is through our products," Cook said. "We make products for people that are tools to enable them to do things that they couldn't otherwise do—to enable them to create or learn or teach or play. Or do something really wonderful."