iPhone XS Report Claims Apple Will Choose Bizarre Name for 6.5-Inch Model
The new name is a big departure for Apple.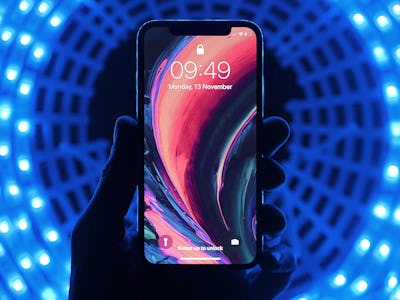 Unsplash / Youssef Sarhan
Apple's most expensive upcoming iPhone may have a unique new name. A report published Wednesday claims the 6.5-inch model, set for a price tag of $999, will go by the name "iPhone XS Max" to distinguish itself from the smaller 5.8-inch "iPhone XS" at $899.
The new name, reported by 9to5Mac, unexpectedly takes Apple's marketing in a new direction. Since the iPhone 6 launched in 2014, Apple has used the "Plus" moniker to differentiate between the smaller and larger versions of its flagship device. A previous Bloomberg story also claimed Apple may drop the "Plus" title for this year's lineup. The name "Max" is more associated with Android smartphones like the Meizu M3 Max, Asus ZenFone Max Pro, ZTE Max XL or the even more extreme Motorola Droid Maxx. But while the name change suggests dramatic moves, a 9to5Mac report suggested the main differentiator will be the size as with previous years.
*See more: iPhone XS Survey Reveals Support for Buying Apple's Phone on Credit Card
Apple's next smartphone lineup is set to bring face recognition to a broader audience. Following last year's three-device lineup, which saw the iPhone 8 and 8 Plus launch alongside the Face ID-touting iPhone X, Apple has extended the radical redesign to a broader set of price points, starting with a $699 6.1-inch LCD model and moving to an $899 5.8-inch OLED model and $999 6.5-inch OLED model.
Alongside the new devices, Apple is also expected to unveil upgrades to its other mobile gadgets. Leaked details suggest the Apple Watch Series 4 will launch with a display approximately 15 percent larger in the same size case, touting a higher number of pixels per inch. A new iPad Pro may also launch with face recognition, reduced bezel sizes and support for the Smart Keyboard from a new portrait orientation.
Apple is set to take to the stage at 10 a.m. Pacific time on September 12, at the Steve Jobs Theater in Cupertino, California. The stage, which hosted last year's iPhone X launch, is part of the compnay's spaceship-shaped campus, one of the last projects the late CEO Jobs worked on prior to his death.
The new phones mark a new step in what Jony Ive has referred to as a new chapter in the company's history.