iPhone iOS 11.3: What to Know About the Latest Apple Update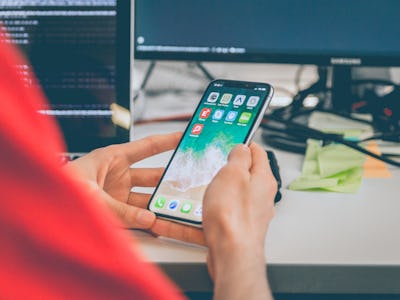 Unsplash / Alvaro Reyes
Apple's new software update, iOS 11.3, is expected to arrive on iPhones and iPads across the world on March 27. This upgrade figures to be a hefty one, with plenty of new features that beta testers have been trying out since January.
The time has come for the masses to get their hands on the new tier of Apple software. Here's everything that's coming in iOS 11.3 and how to get it.
Get the Update
Luckily, this part is pretty straightforward. The General menu in the Settings app will have a red number one right next to it. Tapping on that will bring up another menu with "Software Update" as the second option, which will guide you through what to do.
Connecting your device to a computer or laptop with iTunes will also prompt you that the upgrade is available.
New Features
Battery Health Indicator: After getting caught intentionally slowing down iPhone batteries, the company has taken steps to try to gain back customer trust with some transparency. This new menu will tell users if their phone batteries need maintenance.
ARKit 1.5: This will give Apple users the ability to customize and design their very own augmented reality art.
New Animojis: Now customers can turn their faces into a lion, bear, dragon, and skull using their device's camera.
Business Chat: Users can directly message businesses like Discover, Hilton, Lowe's, and Wells Fargo through the normal Messages app.
Health App Upgrade: This app is now password protected and gives users the ability to import data from their medical institutions of choice.
What Devices Can Run iOS 11.3?
Unfortunately, some older Apple products won't be able to run the new software update. These include the iPhone 5, iPhone 5c, and the iPad 4.
The iPad Air and the iPhone 5s are some of the older models that can run the upgrade. Any devices that came out after these are good to go.
Expect Bugs, So Back Up Your Data
Even though iOS 11.3 has been thoroughly beta tested, new software rollouts are always subject to bugs. Previous iOS updates were no strangers to glitches, so it's best to back up your iPhone or iPad data to ensure you don't lose anything during the upgrade.
You can do this by either creating a local backup using iTunes or by using the iCloud Backup feature in the Settings menu.
While it might be tempting to get this new iOS right away, there will undoubtedly be patches to come. Waiting a few days or a week before installing it might save you the hassle of having to update your update.