Broncos' Von Miller Explains Gravitational Waves on 'SNL'
Super Bowl MVP Von Miller uses his rivalry with Cam Newton to explain the recent proof of Einstein's theory of relativity.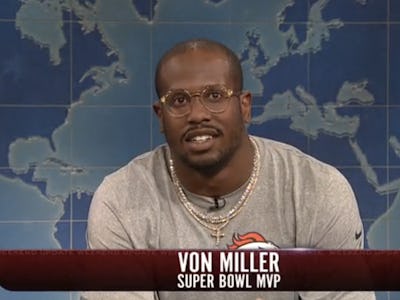 SNL
Let's be honest, over the years, Saturday Night Live hasn't always been at the top of its game. Nobody can be the MVP all of the time. But lately, SNL has moseyed out on some comedic limbs that have held up very, very well.
Last night's show, hosted by the upcoming Ghostbusters star Melissa McCarthy with experimental musical guest Kanye West, had at least three O.J. Simpson jokes sprinkled in with absurd slapstick and on-point news and social commentary. And, in the midst of all the politics, there was a sprinkle of science.
Denver Broncos linebacker and Super Bowl MVP, Von Miller, appeared on "Weekend Update" to explain this week's discovery of gravitational waves by the Laser Interferometer Gravitational-Wave Observatory (LIGO).
The ever-funny Michael Che asks Miller, "You studied science in college, right?" And Miller answers, "Yeah, I guess you can say that I did."
Miller then goes on to explain, in football terms, the recent detection of gravitational waves produced when two black holes collided — actual ripples in the space-time continuum — which proves Einstein's theory of general relativity. Well, in terms of his team's triumph in last week's Super Bowl 50.
"Let me put it like this: Picture two huge forces slamming together, like say, me and Cam Newton?" Che's face is priceless. Miller rubs the Bronco's win in the face of the Panther's quarterback with the line: "ME = MVP." Future trolls, watch and learn.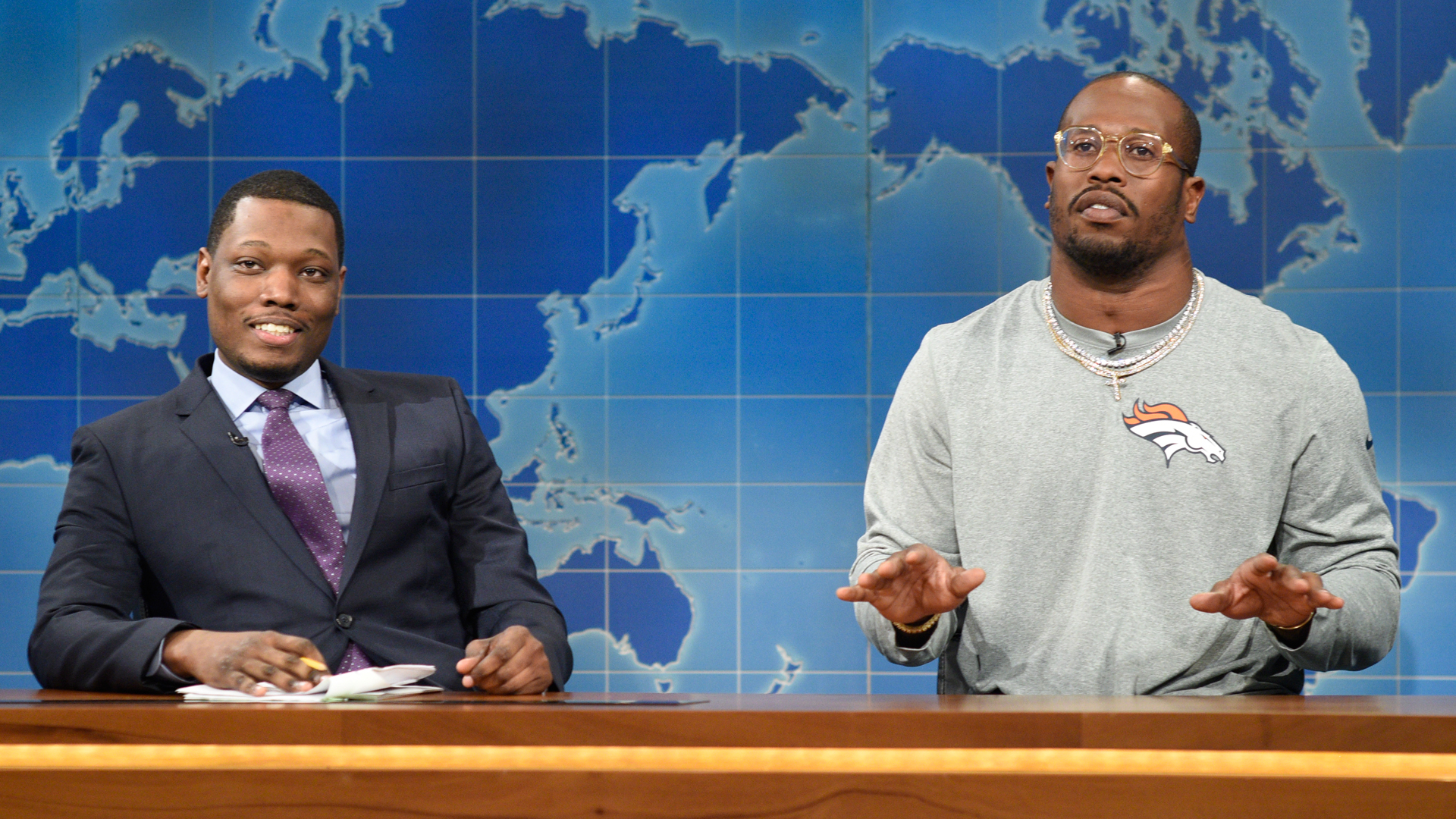 And here's a more scientific description.