iOS 13: 5 Hidden but Delightful Features Revealed During Public Beta 2
The iPhone's next update has surprises in store.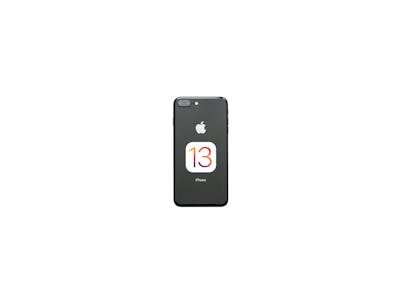 TK
The next generation iPhone software is slowly taking shape as diehard Apple fans and app developers take the iOS 13 betas for a spin. The tech giant released the software's public beta 2 on Monday, and members of Apple's developers program have had access to an early version of iOS since WWDC 2019 in June.
A finalized version of the software is anticipated by September when Apple launches its new iPhones. Until then, early adopters can explore a rough version of iOS 13 through Apple's Beta Software Program.
In the meanwhile, beta testers have taken to Reddit and Twitter to share some of the most delightful unannounced features and capabilities iOS 13. Here are five subtle improvements that will affect everything from your awareness about crucial privacy settings to time-saving short cuts.
5. iOS 13: Battery Aging Notifications
After Apple was caught intentionally slowing down phones with older batteries in 2017, it rolled out features to let users assess whether age is affecting their iPhone's battery capacity. iOS 13 takes this a step further by notifying users how the software is actively preserving iPhones' battery capacity.
Redditor /u/k1z0_ shared a notification he received from iOS 13's charging algorithm that let him know how it was optimizing the charge. In this redditor's case, the iPhone was determining when they normally wake up to begin charging in the middle of the night, as opposed to when you plug your iPhone in before going to bed.
These measures will keep your iPhones from staying fully-charged for too long, which can cause them to overheat and slowly whittle away at their capacity.
4. iOS 13: Notifications About Location Tracking
Most iOS apps nowadays request access to location data to enable in-app features and targeted advertising. Apple's mobile operating system has long required users to manually check off on turning over that data, but starting with iOS 13 iPhones will also let users know the extent to which their location is being tracked.
Reddit-user /u/logical_flexer got a notification telling them about how one of Apple's own apps was continuously tracking their location over three days. The pop up allowed him to change the app's settings without having to open the Settings menu.
3. iOS 13: iMessage Search
iPhone users no longer have to endlessly scroll through their group chats and iMessage conversations to find a specific message. With iOS 13 it's as simple as a Google search.
Twitter-user @BlackDonCheadle showed how he was able to type keywords into the search function in iMessage to pinpoint messages that included the term. Finding the name of a restaurant your friend told you about months ago won't be a struggle.
2. iOS 13: Console Controllers for More Than Just Gaming
iOS and iPadOS are now compatible with Xbox One and PlayStation 4 console controllers. Beta adopters have used the new feature to turn their iPhones and iPads into portable gaming stations, but iOS developer Tanner Stokes put the capability to use in a unique way.
Stokes demonstrated how an Xbox controller to change the settings and maneuver a camera mounted on a robot. The video, posted on Twitter, revealed that while iOS 13 and iPadOS are still in their infancy, console controller support will be an influential development down the line, and enable all sorts of work- and productivity-related uses for iPad in particular.
1. iOS 13: A Unique Way to Activate Shortcuts
The Shortcuts app was added in iOS 12 and let iPhone and iPad users create custom commands for their device using either a voice cue or the tap of a button. Now, credit cards, Nintendo Amiibos, and potentially other gadgets that use near-field communication can be used to activate shortcuts.
Multiple iOS developers took the feature for a test drive and showed off their results on Twitter. Guilherme Rambo used his NFC-enabled credit card to bring up a lock screen notification, while software developer Wu Tian used his Mario Amiibo to quickly open the Super Mario Run game.
Examples like these open up a new opportunities for app developer and users alike to create iPhone programs that use NFC-enabled objects people already own.
A final version of iOS 13 is expected to launch in September once beta testing has ended, along with macOS Catalina, watchOS 6, and iPadOS.