iOS 13: 5 Hidden iPhone Features Reddit Is Going Absolutely Nuts Over
These and more will all be widely available in September.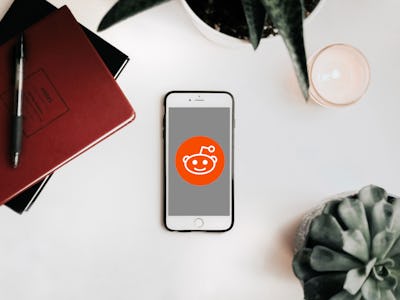 TLKKTKT
Apple's upcoming iOS 13 software could absolutely slap.
During WWDC 2019, on June 3, the company announced that its tablets would receive their own operating system, iPad OS, and that iOS would now exclusively be built for the iPhone. The early beta versions of the software have shown how instrumental the separation of iOS from iPad OS could be. There has been no release date announced for iOS 13 in 2019, but Apple typically releases it to the public in early to mid-September. (iOS 12 was released on September 17, 2018.)
The second version of the iOS 13 developers beta became available for download this week, and since then, the iOS devs of Reddit have explored the pre-released software, doing the usual hunting for bugs so the final version is as polished as possible. But they've also stumbled across a handful of features Apple didn't mention at WWDC.
Below are the best five not-immediately-obvious features developers on the iOS Beta subreddit have stumbled across.
5. A Ton of New Privacy Warnings
Almost any app that's available for download on the iOS store will prompt users for permission to track their location and access their microphone or Bluetooth. With iOS 13, iPhone users also know exactly what data apps want access to, with extra push notifications and new icons.
Whenever an app is accessing an iPhone's microphone in the background, a blue circle with a white microphone icon at the center will appear on the upper left corner of the screen, next to the time. It will also notify users when an app wants to share information using their Bluetooth connection.
Users won't have to tap through tedious submenus to make sure their apps aren't tracking them at every waking moment. Think of that little blue microphone as a visual indicator of your privacy.
4. Smarter Push Notifications
The end goal of every smartphone is to … well, become smarter. A lot of the time, that means helping users at what they're doing when they don't explicitly ask for it. iOS 13 got one step closer to that goal.
Redditor /u/lombax45 had their iPhone send them a push notification about a flight they needed to catch and then immediately hit them with another notification about the weather at their final destination. It's a little thing, but it shows that Apple is paying attention to the details.
3. Headphone Audio Level Detection
Apple is doubling down on hearing health this year. The Apple Watch software update will warn users when ambient noise gets harmfully loud, and iOS 13 will track when they bump their music a little too loud.
iPhone users will be able to find this new tracking menu under the Health app, and it'll look a lot like the step counter. But this feature will note whenever someone is at risk of damaging their hearing because of how hard a song slapped.
2. Turn Live Photos to Images
Live photos are second-long video clips that iPhones capture the moment users snap a picture. They're not GIFs and used to only be playable on an iPhone — until now.
iOS 13 will introduce a simple way to export a live photo into a video so you can share it with Android users, make a video montage, or a GIF. Redditor /u/nzbrv shows how it's done in the video above.
1. Use a Mouse to Camera Zoom
Users can finally connect a computer mouse to work with their iPhone.
Let that sink in for just a second.
This is a big win for iOS engineers and developers, but it enables one unique camera feature: remote zoom.
Redditor /u/kevinruan connected a Bluetooth mouse to his iPhone and used the scroller to zoom in when he stepped away. Family photos will be easier to take than ever before.
These features are only scratching the surface of what the iOS 13 could be capable of. The longer developers play with the software the more that will emerge.
The public beta for the software is expected to be released before the summer is up, and the final version will become available in September, when Apple announces its new patch of iPhones.