MacOS Catalina: 5 Public Beta Features That Have Early Adopters Thrilled
The internet's favorite parts of the public beta.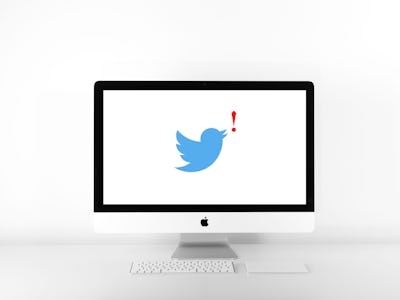 Unsplash / Thomas Q
Apple released the public beta for macOS Catalina on Tuesday. The new operating system will give adventurous MacBook and Mac owners early access to its latest features that will ship in the fall. Many early testers have already tweeted out its best features.
Apple first announced the successor to macOS Mojave at its WWDC developers conference on June 3. macOS in particular has struggled to merge iPhone and iPad conventions in the past, but in this latest version, Apple has made great strides toward device symbiosis.
The macOS Catalina update transformed Macs and MacBooks into hubs for all other Apple hardware. A screen to govern all the screens, if you will. iPads can now function as an extension of Apple computers, and various iPhone functions now carry over to macOS Catalina to create a more cohesive experience when users go from desktop to mobile.
Early public beta users have already spotted a ton of new macOS Catalina features that exemplify the progress. Anyone interested in trying it out themselves should enroll in Apple's Beta Software Program.
Here are five of the most talked about additions to macOS Catalina.
5. MacOS Catalina: New Full Screen Button
Apple's multi-window support has always paled in comparison to Windows', but macOS Catalina has subtly improved users' ability to open and organize their tabs. Holding a click down on the green, full-screen button at the top-left of any app will bring up a dropdown menu to resize the window.
With Mojave, holding down the full screen button required dragging the window where users wanted it. It's a small change but will help people organize their desktop workflow a bit faster.
4. MacOS Catalina: Reminder's New Look
Reminders got a substantive overhaul and the app now resembles a colorful digital planner. It comes with customized list appearances, integration with Messages, Siri functionality, and a flurry of color-coating options.
This is great news for planner power users who used Reminders to plan their entire day, but might take a little getting used to if you enjoyed the more minimalistic Reminder's app. So far, though, it's won the hearts of a few beta testers, like Twitter-user Curtis Chang who said it convinced him to ditch Microsoft To Do entirely.
3. MacOS Catalina: Screen Time Carries Over
Apple introduced Screen Time to help people monitor their device usage with iOS 12, and this year they will be extending the feature to macOS. Twitter-user João Piedade noted that any websites that he limited on his iPhone were also limited on his laptop.
This is a good way to stop users from cheating the feature if they're serious about wanting to cut down on addicting apps. It's also better for people with kids that don't want them side-stepping Screen Time by device hopping.
2. MacOS Catalina: Shortcuts Takes Computers
Shortcuts is now integrated into macOS Catalina instead of being limited to iPhones and iPads. The app was introduced a year ago with iOS 12 and let users create custom Siri commands and macros. The ability has now been ported to Macs and MacBooks where it might have a second life.
Steven Troughton-Smith, an Ireland-based software developer tweeted out a quick demonstration. He created a simple command that will run a code-editing software and open a few files automatically. That highlights just how useful Shortcuts can be for optimizing productivity for professionals who use Macs and MacBooks at work.
1. MacOS Catalina: Sidecar Is an Instant Hit
The most raved-about feature, by far, is Sidecar, which lets users connect iPads to their Macs and use them as extended displays. This opens up unique creative and productivity use-cases for the laptop and tablet combo and early adopters say it runs like a dream.
Twitter user Scotch.io showed off their new iPad Pro and MacBook set-up, praising the wireless connection between the two devices as being "lag free and instant." They were also impressed by how they could drag and drop windows from either device into each other.
A finalized version of macOS Catalina is expected to launch in the fall, along with iOS 13, watchOS 6, and iPad OS.