iPad OS: 5 Unannounced Apple Tablet Beta Features That Reddit Is Raving Over
A new era for iPads is about to begin.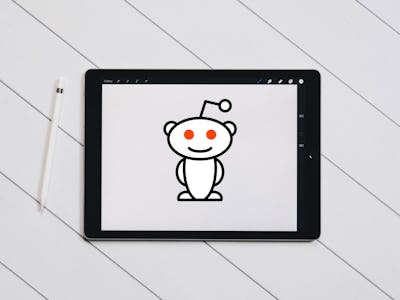 Unsplash / Kelly Sikkema
Apple's iPad is the poster child of tablets. Since its launch in 2010, the tablet has gone through various iterations including the Mini, Air, and Pro variants. But soon, the iPad will enter its most significant transformation yet: Its first-ever customized software.
Apple recently announced that its tablets would receive their own operating system separate from iOS called, iPadOS, during its recent WWDC developers conference on June 3. Since their inception, iPads have shared a software ecosystem with iPhones; now developers have the option to make apps specifically for the device. The iPadOS beta software has already started to provide examples of how this new software framework will dramatically improve the experience.
The public beta for iPadOS was only made available Tuesday. Anyone interested in testing the pre-released software should sign up for Apple's Beat Software Program. Developers, on the other hand, have had access to iPadOS since WWDC, have discovered some of the best unannounced capabilities coming to the tablets this fall.
Here are five under-the-radar features that have the Reddit developer community the most excited for iPadOS:
5. iPadOS: Desktop Browsing by Default
Goodbye mobile view and hello default desktop websites. iPads no longer automatically bring up the mobile version of websites on Safari, which often resulted in glitchy formatting because of the display size.
Redditor /u/clarkzero shared a screenshot revealing how he didn't have to request that their iPad pull up the desktop view when he opened the site, it just happened. This might be a small change, but it'll keep users from having to adjust every site they visit on the tablet.
4. iPadOS: No More Home Screen Shifting
Before iPadOS, the tablets would rearrange apps on the home screen whenever a user would go from landscape to portrait orientation, or vice versa. That's like having someone shuffle around things in you room when you're gone. Not ideal. But this annoyance has been dealt with on iPadOS, according to developer /u/Spacey_Penguin.
After experimenting with the new orientations, the user discovered that their apps stay where they left them. A simple, but much needed fix.
3. iPadOS: Drag Notifications
A myriad of productivity features are coming to iPadOS, including a desktop-like file management system and the ability to resize apps. But the most satisfying productivity feature appears to be a new function that lets you drag and drop notifications.
Unlike the iOS, where tapping a notification takes up the whole screen, iPadOS lets users drag a notification down to open a secondary window. Redditor /u/Doubleluckstur showcased this feature in action. Thanks to iPad OS, users would be able to answer a text without losing their place in whatever they were reading or working on. In other words, for the first time, this new operating system will finally make use of all of the iPad's screen real-estate.
2. iPadOS: New Volume Slider
At long last, lowering or raising the volume on iPads will no longer cover the center of the screen. Apple has used the same volume indicator since the early days of the iPhone, but now iPadOS has given tablets a much sleeker slider.
A slim, white bar will now appear on the top of iPads' screens, which will allow people to play games, watch videos, and look at pictures without having to stop and wait for the volume notification to dissipate. Let's hope they do the same for the brightness indicator before the beta is over.
1. iPadOS: Console Controller Compatibility
The most buzzed-about iPadOS feature, by far, is its compatibility with Xbox One and PlayStation 4 console controllers. iPad users on Reddit raved about how the feature effectively turned the tablet into a portable video game-station. All users need to do is connect them via Bluetooth.
The update even includes the a battery status monitor for each controller. This effectively prepares iPads for the eventual rollout of Apple Arcade and cloud gaming platforms, like Stadia and xCloud.
A finalized version of iPadOS is expected to be announced in fall, along with iOS 13, watchOS 6, and macOS Catalina.