What to expect in Sony's June 2022 State of Play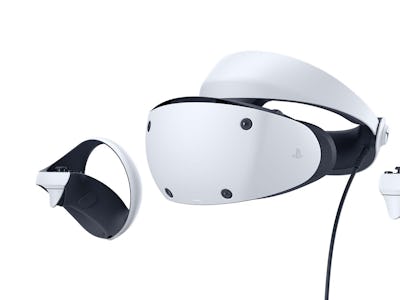 Sony
It's nearly summertime, which means a barrage of major gaming showcases will soon begin. We know June 2022 will feature showcases from Microsoft, Tribeca Games, and Pokémon, and now, Sony! That's right, Sony will host another State of Play presentation this June, focusing on new game announcements and updates on existing projects. But when will the showcase debut and what can you expect from it? Here's everything we know about the upcoming June 2022 State of Play.
When is the June 2022 State of Play start time?
The upcoming State of Play will air on Thursday, June 2, 2022, at 6 p.m. Eastern, and is part of Summer Game Fest. This month-long video game celebration has seemingly replaced E3, which was canceled this year.
How to watch the June 2022 State of Play
You can watch the June 2022 State of Play live on the PlayStation Twitch or YouTube channels. The State of Play will also be available as an archived video after the event ends, so if you can't watch it live, you won't have to worry about missing it.
What to expect from the June 2022 State of Play
The June 2022 State of Play will last "nearly" 30 minutes, and according to Sony, will feature "exciting reveals from third-party partners, plus a sneak peek at several games in development for PlayStation VR2."
Given the careful wording above, it doesn't seem like the event will feature any first-party PlayStation games outside of the virtual reality headset PSVR 2. So, don't hold your breath for any updates on God of War: Ragnarok, The Last of Us Remake, or whatever else Naughty Dog, Insomniac Games, Sucker Punch Productions, or Bluepoint Games are working on.
With that in mind, it's likely the State of Play will feature smaller-scale indie games like the upcoming Stray, but could also showcase larger AAA games from third parties like the highly anticipated Final Fantasy XVI.
Aside from that, it's likely we'll see more of Horizon Call of the Mountain, which was announced for PSVR 2 at CES 2022. It takes place in the beloved Horizon universe and will be exclusive to PSVR 2. The PSVR 2 headset will likely launch in 2023, and Sony is preparing to have a robust lineup of games available right from the start.
Considering the June 2022 State of Play likely won't feature first-party PS5 games, it's possible Sony will host another digital event later in the year, focusing on exclusive titles like God of War: Ragnarok. The slate of upcoming PS5 exclusives from first-party developers is barren, so Sony will likely have plenty to announce in the coming year or so.