Huge Marvel leak reveals a movie team-up more exciting than Avengers 5
A new report claims a surprising project is moving forward at Marvel Studios.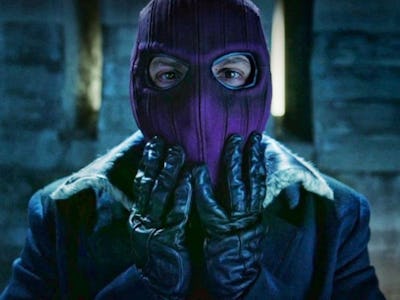 Be honest, do you really want a new Avengers movie right now? Sure, the idea of reuniting the Avengers sounds fun in theory, but what would that actually mean? Right now, the Avengers don't exactly have big numbers. Iron Man is dead. So is Black Widow. Captain America is gone. Hawkeye is retired. Are newer characters like Shang-Chi, Moon Knight, or even Sam Wilson ready to step up? But Marvel may have an ace in the hole. Enter, the Thunderbolts.
A new report reveals Marvel's latest project, and it's a team-up that could rival the Avengers. Here's what you need to know.
A Thunderbolts movie?
Deadline reports that Marvel is moving forward with a Thunderbolts movie with Jake Schreier as director. The article notes that Schreier, who's best known for music videos and the indie sci-hi hit Robot & Frank, made a presentation recently that "blew away execs" and got him the coveted job. Eric Pearson, who wrote Black Widow, is returning to Marvel to work on this script.
In Marvel's comics, the Thunderbolts are a group of villains who work together as a superhero team — at least in theory. Typically, things go sideways pretty quickly. In other words, think of the Thunderbolts as Marvel's Suicide Squad.
The exact makeup of the Thunderbolts varies, but in the Marvel Cinematic Universe, a specific team seems to be quietly assembling under the leadership of Valentina Allegra de Fontaine (Julia Louis-Dreyfus). Deadline suggests the team could include "Baron Zemo, Yelena Belova, Ghost, Taskmaster, The Abomination, US Agent and the Winter Soldier."
Thunderbolts vs. Avengers
Aside from uniting some of the most interesting characters in the Marvel Cinematic Universe, the Thunderbolts movie could finally give the Avengers what they desperately need: a rival team to fight against.
Rumor has it the next big MCU crossover will be Secret Wars, a multiverse-colliding story that made comic book history almost four decades ago. But if Marvel really wants to give us a classic Avengers adventure, the studio could do a lot worse than the Thunderbolts.
Imagine Captain America 3 but with twice as many characters. Or, put another way, imagine if DC gave us Justice League vs. Suicide Squad (and James Gunn directed!). With the Thunderbolts in play, Avengers 5 could easily dwarf everything we've seen before.
But before that can happen, someone has to assemble the Thunderbolts in the first place. And it appears that Jake Schreier is the man for that job.