Fantastic Four leak may reveal a bold change for the Marvel Cinematic Universe
Kevin Feige could be trying something new...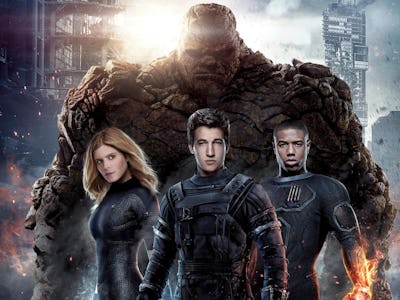 What's the most important movie in Marvel's future? The studio's slate includes major sequels for some of its biggest stars and properties, from Thor and Captain Marvel to Ant-Man and Black Panther. Beyond that, the Marvel Cinematic Universe is set to introduce fan favorites like Blade and the X-Men. And don't forget the inevitable Avengers 5. But if one new rumor is to be believed, the most important upcoming Marvel movie is none other than Fantastic Four.
Fantastic Four's surprising inspiration
Our latest update comes from Twitter, where an account titled @greatphase15 has begun sharing alleged Marvel leaks. We'd take these with a grain of salt, at least for now, but what they claim to know about Fantastic Four is interesting enough to merit a closer look.
The leaker states that Fantastic Four could be made in a "very Star Trek inspired way." Of course, that could mean almost anything. Will Marvel's new movie resemble Star Trek: The Original Series? Discovery? Picard?
This could also be more of a reference to the rival franchise's general looseness when it comes to things like canon and continuity. While all of Star Trek takes place in the same universe (excluding the J.J. Abrams movies, sort of), various shows and movies take place hundreds of years apart. That makes continuity a bit easier to wrangle. Could Fantastic Four take place in the MCU's distant future — or past?
Wild speculation aside, the most likely explanation is that Fantastic Four will resemble Star Trek's unique brand of sci-fi. This could be a movie about space exploration beyond what we've seen in Guardians of the Galaxy. Or perhaps this movie will truly explore the multiverse — unlike the limited trip made by Doctor Strange.
@greatphase15 adds one more detail: Fantastic Four is "among the most important franchises" that Kevin Feige has ever done. Again, this is a pretty ambiguous claim. Is it important to the MCU at large? Is it emotionally important to Feige himself? Is it important because the previous Fantastic Four movies were all so bad?
It's too soon to say for sure. But with earlier reports suggesting that Marvel could be looking for a "big name" director to help the movie, Fantastic Four is shaping up to be one of the most exciting (and mysterious) movies in the MCU's future.