The First Predictions for the 2019 iPhone Lineup Are Already Coming in Hot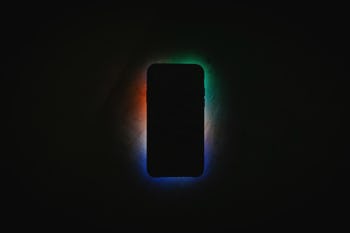 Unsplash / Alexandre Godreau
It's never too early for iPhone rumors. Within a month of the iPhone XS, XS Max, and XR release, analysts have already begun making their prognostications about the 2019 iPhone lineup. And they could be very familiar.
As is now custom, there will probably be three different models: Two 6.5 and 5.8-inch OLED variants alongside a 6.1-inch LCD display iPhone, according to reliable analyst Ming-Chi Kuo. Kuo's predictions were on the money this year, meaning there's a good chance the next-generation of Apple handsets will likely tout the same display size as this year's launches. Same could go for Apple's pricing strategy, which would see a slight hike on the highest-end model.
These predictions aren't wildly exciting. September's iPhone keynote was already an incremental upgrade to Apple's signature handset, known as an "S Year." This meant the largest updates came in the form of internal changes, like the addition of the A12 Bionic chip, while the overall design of the phones mirrored that of the iPhone X. Apple has made it a habit to notability change its handset design every other year — for example by removing the headphone jack while upgrading from the 6S to the 7. If that pattern holds then we'll see a big change that's unrelated to the display.
There have only been a handful of 2019 iPhone rumors so far, none of which have been groundbreaking. The most notable aesthetic change rumor is that Apple could make a triple-lens iPhone, much like the LG V40 ThinQ and the Samsung Galaxy A7. There could also be an upgrade to the already blazing fast A12 Bionic chip in the works.
It's too early to tell, but could 2019 be another S year? We'll have to wait until the rumor cycle really gets going for more details to bubble to the surface.