Apple 2019 iPhone May Source Super-Fast Chip From This Firm, Report Claims
Next year's phone is taking shape.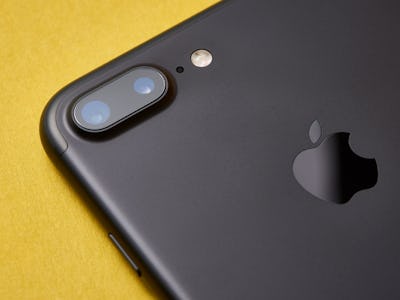 Unsplash / Xavier Wendling
Apple has yet to release its widely-anticipated 2018 iPhones, but reports are already swirling about next year's model. News emerged on Wednesday that TSMC, the company's current producer of the iPhone processor, will remain the firm's sole supplier until at least 2020. The partnership will help bring the first seven-nanometer smartphones to the market, a key milestone in mobile development.
Credit Suisse analyst Randy Abroams told EE Times that "Apple and TSMC have mutually benefited to date from the relationship; Apple has been able to have annual upgrades to its processors, and TSMC has a very large anchor customer to bring it up to scale on its new nodes," predicting TSMC will remain the only manufacturer of iPhone processors, continuing the arrangement that's been in place since 2014 after TSMC wowed Apple with its strong ability to keep up with demand. Arete Research analyst Brett Simpson similarly claimed the partnership could last for "years to come."
See more: Why IBM's Five-Nanometer Chip is a Breakthrough
TSMC is expected to start production on seven-nanometer processors later this year, and Apple is expected to account for 80 percent of its capacity. The measurement refers to the half-measurement of nodes in a chip, so a smaller node size could mean more computing power and reduced energy demands, using space more efficiently. The race is on to reach market first, with Samsung also set to start seven-nanometer processor production later this year as the Qualcomm Snapdragon 855 and Samsung Galaxy S10 hit the market.
Other aspects of the processor are unknown. Apple's iPhone 8, 8 Plus and X launched last September with the A11 Bionic chip, which offered two high-performance cores 25 percent faster than its predecessor and four energy-efficient cores 70 percent faster than its predecessor. The chip was also designed with machine learning and augmented reality in mind, enabling new applications like on-device artificial intelligence. The company could continue this focus with future chips.
Apple is expected to unveil three new iPhones at an event next month. This is likely to cover a $699 6.1-inch LCD device, an $899 5.8-inch OLED device and a $999 6.5-inch OLED device.