iOS 12 Notification Grouping Makes Waking Up in the Morning So Much Better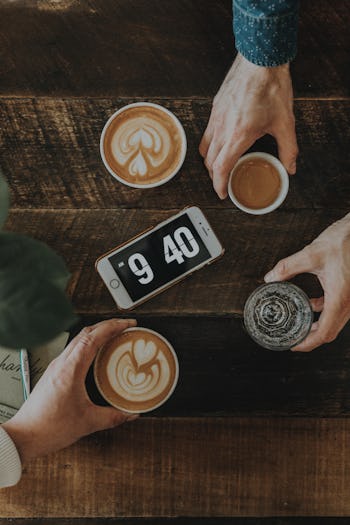 Unsplash / Nathan Dumlao
The notification system is the quiet hero of iOS 12. Apple's next software update, due for release as a free download sometime in the fall, is set to bring a slew of changes that makes using the iPhone easier than ever. Amidst the more exciting updates to Siri and ARKit, tweaked notifications sounds at first glance like something that will put anyone to sleep. But after sampling the new software, it's one of the best changes to come from Apple in years.
iOS 12 brings a number of big-name changes to the platform, like faster performance, a smarter Siri and easier SMS security management. The new Notifications update was announced at the company's annual Worldwide Developers Conference in June, where third-party Apple developers get hands-on with upcoming software and grill the company about how future changes will affect their output.
But you really have to get your hands on the update to fully appreciate why the changes to notifications are such big news. Before, users would wake up to a barrage of messages from the night before, scrolling through reams of white blobs to work out what happened overnight. Important group chats would be interspersed with news alerts and meaningless game updates. Sometimes the alerts are so vague as to provide almost no information whatsoever. It was a mess, doubly so for anyone who works remotely or with colleagues in different time zones.
The redesign has been a long time coming, and it makes things far easier:
The system now clumps together alerts based on subject. This means that if you have two WhatsApp group conversations going, it will group the two together separately so you can read through the thread without getting muddled in unrelated pings. With the News app, it means alerts from different sources sit in separate stacks. Users can change this behavior on a per-app basis in the "Settings" app under "Notifications," with the option to clump all notifications from a single app into one stack, or turn the feature off entirely.
Flicking through the stacks in the morning, the iPhone feels like a far more manageable device to use during the daily routine.
Alongside groups, Apple has made a number of other changes to notifications. These include a new "manage" button to either change the prominence of one set of notifications or silence them entirely. Users can also opt-in critical alerts that ignore the "Do Not Disturb" function.
The feature is set to debut alongside a bedtime alarm that gives you the weather and plays a soothing melody in the morning. iOS 12 will also track phone usage through screen time stats. With these changes, it's clear Apple is taking steps to ensure the iPhone is making life less stressful for its users.