Tesla's Model S and X Trims Just Got a Lot More Affordable
The Standard Range models are $10,000 cheaper but have their range software-locked.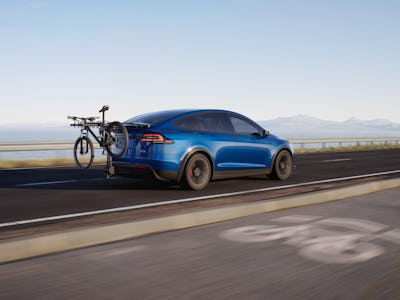 Tesla
Tesla is slashing prices for its most expensive models by $10,000. The EV maker dropped the prices of its Model S and Model X by reintroducing its Standard Range trims. These more affordable Model S and Model X trims have their range cut by more than 20 percent compared to the existing Long Range models.
Tesla previously axed the Standard Range options for its flagship sedan and most expensive SUV back in 2021, limiting buyers to Long Range and performance-based Plaid trims. While the Standard Range models are back now, they're actually just software-limited versions of the Long Range versions, as first reported by Electrek.
STANDARD RANGE SHORTCOMINGS
With the Standard Range Model S, the range drops down more than 20 percent from the Long Range trim to 320 miles on a full charge. The more affordable Model S starts at $78,490 now and still has the same top speed of 149 mph, but its 0 to 60 mph drops down to 3.7 seconds. That's a little slower than the Long Range trim's 3.1 seconds.
It's the same story with the Standard Range Model X. Tesla dropped the pricing down to $88,490, but it will have a range of 269 miles, dropping down from the Long Range model's 348-mile range. Like the upcoming Model S, the Standard Range Model X will hold onto its top speed of 149 mph, but with a 0 to 60 mph of 4.4 seconds, as compared to the 3.8 seconds of the Long Range trim.
Where it gets tricky is that Tesla reps confirmed to Electrek that the Standard Range models actually have the same battery pack as the Long Range models, but are just going to be locked behind software.
SHIPPING SOON
Tesla's website says both the Standard Range Model S and Model X will ship out in September or October to U.S. customers. These Standard Range discounts come after several price cuts that have kept Tesla competitive against other automakers.
For some buyers interested in Standard Range trims, the notable drop in the range may not be enough to dissuade them from a more affordable top-end Tesla. If the Model S and Model X are still too expensive, Tesla is also revamping its entry-level Model 3 with a major redesign.