These Are the Exciting Colors the iPhone 15 and 15 Pro Might Come In
The iPhone 15 leaks keep coming in.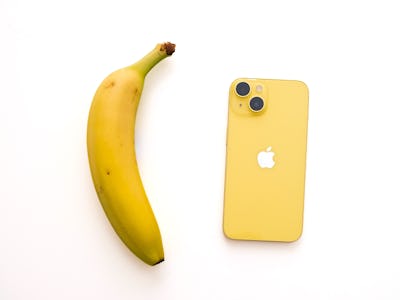 Photograph by Raymond Wong
Earlier this week, word got out that the iPhone 15 will likely ship with a high-quality braided USB-C cable in the box and now we have news about the colors they're supposedly going to match.
Leaker "Unknownz21" (has anyone but me noticed leakers on Twitter/X love to use cat images as their avatars?) via MacRumors says Apple has been testing various colors for the iPhone 15, including pink/rose gold/blush gold, green, blue, yellow, orange, and a black/midnight/dark/basalt. The orange could be a new coral shade.
"We should see at least some of these," the user says.
The listed colors do appear to match the allegedly genuine colored braided USB-C cables that leaked. These colors would be for the regular iPhone 15 and iPhone 15 Plus, not the iPhone 15 Pro and iPhone 15 Pro Max (or iPhone 15 Ultra name that is rumored).
Apple currently offers the iPhone 14 and iPhone 14 Plus in blue, purple, yellow, midnight (black), starlight (white/silver), and (Product) Red.
Even with a new titanium frame, the iPhone 15 Pro and 15 Pro Max are rumored to come in less flashy colors. One new color might be a blue-gray, according to the same leaker.
9to5Mac reports the iPhone 15 Pros will come in a "Titan Gray" and shared a few images of the alleged new color. Additionally, the blog claims there will be no gold version of the iPhone 15 Pros, only a Space Black, silver, dark blue, and the new Titan Gray. The previously reported crimson color is apparently not happening.
I hope the regular iPhone 15 colors are not too muted. I don't have anything against phone cases, but I'd like to see some really vibrant colors. I loved the rich yellow iPhone 11 and the coral iPhone XR and iPhone 5C. Colors, as you know, greatly affect our mood, so colors that don't make me dread picking up my iPhone would be chill.
The iPhone 15 rumors are nonstop as we crawl to September 12 — the date Apple is expected to announce the new smartphones alongside new Apple Watches. As always, Inverse will be covering all of the Apple announcements until we're blue in the face.
This article was originally published on