Here's How to Watch Apple's iPhone 15 Event
Catch the stream on Apple's website or through YouTube.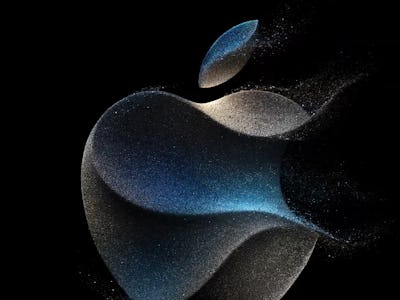 Apple
We're less than 24 hours away from Apple's "Wonderlust" event that will unveil the next generation of iPhones and Apple Watches. Apple's iPhone reveal is always a big deal, but this year should be even bigger given an upcoming pivot away from Lightning ports to USB-C.
The Apple event is going to kick off at 10 a.m. PT / 1 p.m. ET and you'll be able to tune in to the live stream directly on Apple's website or through YouTube.
NOT JUST USB-C
A change to USB-C isn't the only major shift expected for the iPhone 15 series. While it's all rumors for now, we're waiting for Apple to officially confirm the switch to a titanium chassis and the inclusion of an Action Button for the iPhone 15 Pro models. Plus, new colors and braided cables? Count us in.
The AirPods Pro are also expected to get the USB-C treatment. As for the Apple Watch upgrade; Apple is rumored to improve performance with a new, faster chip. You can read more about what to expect tomorrow from Inverse's Raymond Wong, here.