Musk Reads: Tesla Pickup Truck Price and Design Teased
Plus, The Boring Company may "crush" subways and the Starship could do Earth-based trips.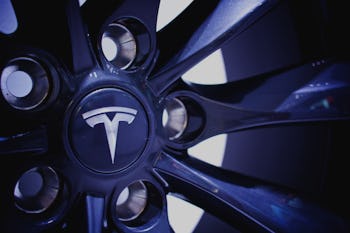 Flickr / cchana
The Boring Company's Loop will "crush" subways; Tesla's pickup truck will beat an iconic model; and Elon Musk explains how SpaceX's Starship could do point-to-point Earth trips. It's Musk Reads #81.
A version of this article appeared in the "Musk Reads" newsletter. Sign up for free here.
Musk Quote of the Week
"The goal is to be a better truck than the F-150, in terms of truck-like functionality. And be a better sports car than a [Porsche 911]."
Tesla
The Tesla Pickup "won't look like a normal truck," Musk revealed Sunday on the Ride the Lightning Tesla podcast. His new passion project, which has been described as "cyberpunk" and "heart-stopping," is expected to imitate the Ford F-Series' functionality while offering the feel of a sports car. The truck, due for an unveiling later this year, is part of Tesla's goal to transition into a mass-market automaker. The three-vehicle plan also includes the Tesla Model 3 sedan that launched two years ago, and the Tesla Model Y compact SUV unveiled in March. Read more.
The second-generation Tesla Roadster also got a mention in the same show. Musk explained that the upcoming supercar, which boasts 0 to 60 mph acceleration in 1.9 seconds and a staggering 620 miles of range, is intended to have a "halo effect" product that entices more consumers into the electric car market. Where Tesla produces around 1,000 Model S cars per week, Musk said that the company does not expect to produce more than 10,000 units of the $200,000 car in a year. Read more.
What's next for Tesla: Tesla continues its international expansion, as Musk confirmed on Tuesday plans to expand superchargers and service centers into Kazakhstan this year.
SpaceX
The Starship, SpaceX's Mars-bound vehicle, is expected to also enable point-to-point trips around the Earth that could send someone from New York to Shanghai in just 40 minutes. Musk explained via Twitter that this functionality would not require the Super Heavy booster needed for Earth-to-Mars missions. Instead, SpaceX could fit the single-stage six-engine Starship with two to four extra Raptor engines to simplify travel. Musk suggested that this design, which would reduce costs and complexity, could reach Mach 20 speeds and distances of over 10,000 kilometers. Read more.
What's next for SpaceX: A SpaceX Falcon 9 is expected to launch the Canadian Space Agency's RADARSAT constellation mission on June 11 at 10:17 a.m. Eastern time.
The Boring Company
The Boring Company will "crush any subway" in terms of convenience and throughput, Musk claimed this week. The company's tunnel design, unveiled in December 2018 with a Tesla Model X running autonomously using guide wheels, is expected to enable cars to move at speeds of up to 155 mph with up to 16 passengers passing through every second, reaching a throughput of 57,600 per hour per lane. The comments come ahead of the firm's planned Las Vegas Loop, expected to arrive before the 2021 Consumer Electronics Show. Read more.
More Musk Reads From This Week
'Rick and Morty' Season 4 Cast Has Paul Giamatti and Maybe Elon Musk. Read more.
NASA Reveals 3 Lunar Landers That Will Gather Data for a Future Moon Base. Read more.
Video of the Week
Tesla Solar Roof gets its sixth install in California.
The Ultra-Fine Print
This has been Musk Reads #81, the weekly rundown of essential reading about futurist and entrepreneur Elon Musk. I'm Mike Brown, an innovation journalist for Inverse.
A version of this article appeared in the "Musk Reads" newsletter. Sign up for free here.