Persona Xbox announcement prompts outrage from Nintendo fans
We really didn't see this coming.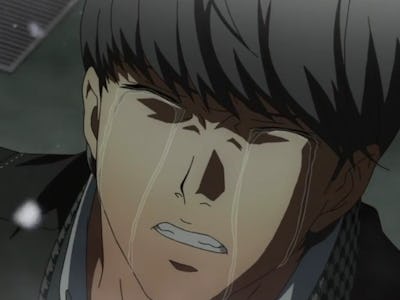 Atlus, Sega
Microsoft shocked the world when it announced the Persona series is coming to Xbox and PC. The games include Persona 3 Portable, Persona 4 Golden, and Persona 5 Royal — and will release on Xbox Game Pass, starting with Persona 5 Royal later this fall. While this is fascinating news on its own, equally as interesting is the fact that none of these games have been announced for Nintendo Switch — which fans have been begging for since the handheld hybrid first launched. In fact, the recent Persona announcement has prompted outrage from fans who criticize the JRPG's absence on Nintendo Switch. But why are fans so riled up?
A match made in heaven
The Nintendo Switch has racked up a reputation for being home to some great JRPGs, especially older ones that were previously difficult to find. These are titles like Shin Megami Tensei III: Nocturne, Collection of Mana, and even the upcoming Live A Live. With that in mind, the marriage of Persona and Nintendo Switch seems like a no-brainer — even more so since two of the three forthcoming Persona games were made for handhelds: Persona 3 Portable for PSP, and Persona 4 Golden for PS Vita.
Even stranger is that Persona has been featured on Nintendo Switch outside of mainline entries. Most famously, the protagonist of Persona 5, Joker, is available as a fighter in Super Smash Bros. Ultimate, while the Dynasty Warriors spinoff game Persona 5 Strikers is also present on Switch. Developer and publisher Atlus is no stranger to working with Nintendo, so why aren't these mainline games offered on Switch?
It was later revealed that all of these games will also launch on PlayStation and Steam, making Switch the only modern platform to be left out, adding even more salt to Switch players' wounds. Specifically, Persona 3 Portable and Persona 4 Golden will come to PS4, while Persona 5 Royal will come to PS5.
Twitter reacts to Persona's absence on Switch
Following the news of these Persona games coming to Xbox, fans took to Twitter to voice their concerns.
Some users are so frustrated, all they can do is laugh:
While others point out how Switch is the only modern platform that doesn't have the beloved Persona games:
This Twitter user acknowledges the absurdity of Joker's inclusion in Smash Ultimate, calling it a "gaslight," expressing their disappointment that Persona isn't on Switch:
Other fans are still holding out for Persona on Switch. This fan raises a good point, stating the series' absence on the platform could be Nintendo's doing. This isn't confirmed, but it would sure explain a lot:
Some members of the community used memes to voice their criticisms:
The memes start coming:
And they don't stop coming:
But ultimately, fans just want to experience one of the greatest JRPG series of all time on Nintendo's handheld hybrid system:
The Persona series comes to Xbox and PC starting with Persona 5 Royal on October 21, 2022. Persona 3 Portable and Persona 4 Golden will both arrive on Xbox and PC by summer 2023.