Everybody Hates Unity's New "Runtime Fee"
"Unity is quite simply not a company to be trusted."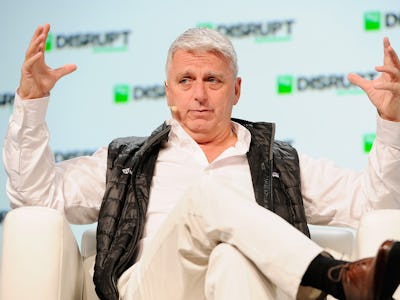 Steve Jennings/Getty Images Entertainment/Getty Images
One of the most important parts of any video game is the engine it runs on. Across the industry, one of the most prevalent game engines is Unity, which powers games like Genshin Impact, Pokémon Go, and indie darlings such as 2022's Tunic.
On Tuesday, September 12, Unity Technologies announced that starting in 2024 the company will charge a new "Runtime Fee" that looks to charge developers based on how many times a game is installed. The feature was immediately met with widespread backlash from developers.
The "Runtime Fee" will charge developers who use the free tier of Unity's engine $0.20 per game installation once their game reaches 200,000 downloads. Those who subscribed to the Unity Pro plan would have a lower fee that only kicks in once a game reached 1,000,000 installs.
Before the September 12 announcement, the price that Unity charged developers per install was $0.
Developers were quick to vocalize their unhappiness with this decision. "Unity is quite simply not a company to be trusted," wrote Necrosoft Games creative director Brandon Sheffield in a post on Insert Credit. Sheffield also encouraged developers to avoid using Unity on any new project going forward.
Much of the blame for the new feature is being placed on Unity Technologies CEO John Riccitiello, who has a history of pushing for aggressive monetization. Before Unity, Riccitiello was the CEO of EA, where he once posited that the company could charge Battlefield players a fee for reloading ammo. More recently Riccitiello called developers who refuse to introduce microtransactions into their games "fucking idiots" in an interview with PocketGamer.Biz.
The original announcement from Unity explained that the "Runtime Fee" would be charged whenever a game was installed. That would include when someone who owns the game reinstalls it, Game Pass installs, demos, and charity bundle installs.
"So this means no demos, no charity keys, no prologues, no game pass, no PS+, no indie f2p. What a sh*t show" wrote Megagon Industries co-founder Daniel Helbig.
The Fall studio Over The Moon Games further expressed bafflement at how exploitative this new feature would be on the developer in a tweet that reads, "I'd owe you more money than I've made in my life."
This highlights one of the biggest issues with the "Runtime Fee" — how it would affect the indie market. The indie scene increasingly relies on the ability to offer demos, exposure on Game Pass, and charity bundles. Developers worry that all of these will be threatened by Unity's new fee. A lengthy thread from Citizen Sleeper developer Gareth Damian Martin explains the dangers to indie studios.
Unity has since rolled back some of the original features of the "Runtime Fee" due to the immense backlash from developers. Unity clarified to Axios that charity bundles and demos would not be charged the fee, while developers would not need to worry about Game Pass incurring fees as Microsoft is the distributor and would be the one paying the fee. However, users installing a previously purchased game on new hardware would incur a fee.