Here's When and How To Watch Microsoft's June 2023 Xbox Showcase
Along with a fully dedicated Starfield presentation.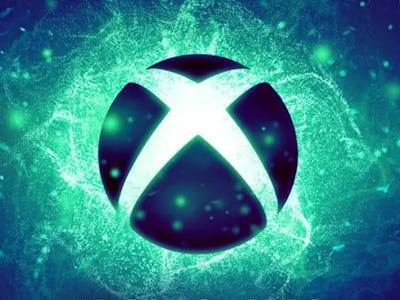 Microsoft
It is summertime and video game publishers have embarked on the annual onslaught of announcements and events, showing off what to expect in the coming months (and even years).
This month, Microsoft will host its yearly Xbox Games Showcase, offering us a glimpse at its first and third-party lineup for Xbox and PC. The company will also air a dedicated event, Starfield Direct, as soon as the Xbox Games Showcase wraps. To watch the Xbox Games Showcase, first you need to know when it is, how to watch it live, and what to expect from the event. But we've got you. Here's everything you need to know.
When Is the June 2023 Xbox Games Showcase Date and Start Time?
The Xbox Showcase will start streaming live on Sunday, June 11, at 1 p.m. Eastern. It's unclear how long the showcase will last, but these events typically run between an hour and 90 minutes.
But you want to stick around afterward: Immediately after the Xbox Games Showcase, Microsoft will launch the Starfield Direct, a dedicated event that will show off more of Bethesda's hotlay anticipated space RPG, Starfield.
How to Watch the June 2023 Xbox Games Showcase
The Xbox Games Showcase will be available to watch live across various platforms including YouTube, Twitch, and Facebook. Sometimes, one platform might load the stream faster than the other, so pick whichever option is the fastest for you.
If you miss the show or want to watch it again, you can always visit the Xbox YouTube channel after the showcase is over to view the event at your leisure. This is a great option for those who can't watch it live — it is happening in the middle of the day on a Sunday, after all. The same goes for the Starfield Direct, which will air right after the Xbox Games Showcase.
What to Expect from the June 2023 Xbox Games Showcase
Microsoft is being tight-lipped about exactly it will show during either event, but there are a few things we can expect to see during the Xbox Showcase.
Notably, it seems Xbox is teasing something related to the Fable reboot that's in development at PlayGround Games. The company tweeted a curious video featuring glitter and music that sounds a lot like the music you hear in a Fable game. In the Fable games, glitter is used to denote where your next objective is, so its inclusion in the video is also telling.
It's also likely Microsoft will show Forza Motorsport, a game that has been in development for a long time. It should be ready to launch sometime in the second half of 2023, barring any delays. So far, Microsoft hasn't shown much of Forza Motorsport to fans, but if the game is going to launch this year it should have a moment at the showcase.
And there are a slew of other games Microsoft has already announced such as Avowed, The Outer Worlds 2, Senua's Saga: Hellblade II, and Perfect Dark. Any of these games could make an appearance at the showcase, though some are more likely than others.
Xbox Marketing Boss Aaron Greenberg confirmed that the showcase will not have full CG trailers (for Microsoft's first-party games, at least).
"Everything is either in-game footage, in-engine footage, or in-game footage with some cinematics," Greenberg said. Greenberg also confirmed that at least some of the games shown will not come out within the next year — a change from last year's Xbox Games Showcase. For us, it means we may get a look at projects that are earlier in the development stage.
The Starfield Direct event will showcase Starfield, a space-based RPG. Microsoft is billing the event as a "deep dive" into the game, which likely means we will get to see a lot of gameplay from the Bethesda game.
You can catch the Xbox Games Showcase and Starfield Direct on June 11, 2023.