How To Link Your HoYoverse Account to PS5 and Set Up Honkai: Star Rail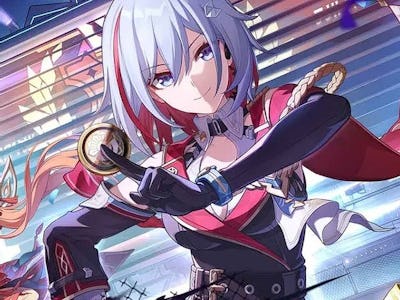 HoYoverse
Honkai: Star Rail is finally available on PlayStation 5 as of the release of version 1.4 on October 11. For Trailblazers hopping into the game on PS5 with the latest update, you'll need to log in for the first time on your console and link your HoYoverse account to your PSN account, here's how to do it.
If this is your first time playing Honkai: Star Rail ever, then when you download and launch the game on your PlayStation 5 you'll need to choose the "Create a HoYoverse account" option on the game's title screen. This will lead you through the process of making a HoYoverse account, which will link automatically to your PSN account.
If you've played Honkai: Star Rail on mobile or PC and already have a HoYoverse account and this is your first time playing a HoYoverse game on PlayStation, then you should first check that your account is linked to your email under Settings > Account > User Center within the game or by visiting this link.
After confirming your email and HoYoverse account are linked, choose the "Already have an account, log in directly" option when launching the game on PlayStation 5 and follow the instructions to merge your Hoyoverse and PSN accounts. Once that's completed and you're logged in, your progress should immediately carry over to the PlayStation 5 version of the game.
The third possibility is that you have played a HoYoverse game on PlayStation in the past, specifically Genshin Impact. This would mean your PSN and HoYoverse accounts have already been linked at some point, so when launching Honkai: Star Rail for the first time on PlayStation 5 you should be logged in to your HoYoverse account already, and any progress you have in Honkai: Star Rail on other platforms will immediately carry over.
If you have any issues with this process, you can try manually unlinking your PSN account from your HoYoverse account and starting over. To unlink your PSN account, go to this link and navigate to Account Security Settings > PSN > Unlink.
Once you have successfully logged in, you can continue your mission with the Astral Express crew.
Honkai: Star Rail is available on PC, iOS, Android, and PlayStation 5.