Here's Exactly When You Can Start Playing Honkai: Star Rail on PlayStation 5
The Astral Express finally pulls into the (Play)Station.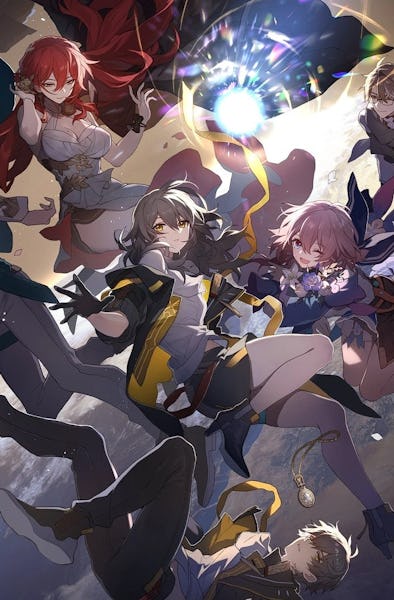 HoYoverse
Honkai: Star Rail has been chugging along (like the Astral Express) for months on mobile and PC since the game's release in April. But the version 1.4 release brings the highly anticipated launch of Honkai: Star Rail's PlayStation 5 version. Here's exactly when PlayStation gamers can expect to dive into Honkai: Star Rail and details on how to pre-load the game.
What Is the Honkai: Star Rail PS5 Release Date and Time?
During the September 2023 State of Play, a new trailer from HoYoverse announced that the official release date for the PlayStation port of Honkai: Star Rail will be October 11. This coincides with the release of version 1.4.
Version 1.4 will adhere to previous versions' release schedule, meaning it will launch at roughly 11 p.m. EDT on Tuesday, October 10. That is also when the PS5 version of Honkai: Star Rail will go live.
Can You Pre-Load Honkai: Star Rail on PS5?
Like all Honkai: Star Rail patches, PlayStation players can pre-load the PS5 version of the game — for a price.
For the launch of the PS5 version, HoYoverse locked the ability to download the game early behind a special pre-order bundle. If you really need to pre-load Star Rail, then you'll have to shell out $10 on the PlayStation Store. Pre-load is currently available.
What Is Honkai: Star Rail's File Size on PS5?
As of version 1.4, Honkai: Star Rail will take up roughly 30 GB of your storage. That isn't too much, but if you have a lot of games installed, you might have to remove some to make room.
Are There Pre-Order Bonuses for Honkai: Star Rail on PS5?
As mentioned, there is a pre-order bundle for Honkai: Star Rail that will let you pre-load the game, but there are also a handful of items that you will receive. Overall, though, the list of bonuses doesn't feel worth the $10 price tag. Here is everything included:
Pre-load privileges
Star Rail Pass x 2
Credit x 150,000
Adventure Logs x 80
Sparse Aether x 50
Trick Snack x 10
Diet Fried Rice x 10
Bottled Soda x 10
Life Transmitter x 10
Traveler's Guide x 10
Refined Aether x 10
Lost Crystal x 5
Honkai: Star Rail is currently available on PC, iOS, and Android. The PS5 version will launch on October 11.