Honkai: Star Rail PlayStation 5 Port Release Date and Pre-Order Bonuses
Join the space odyssey on console.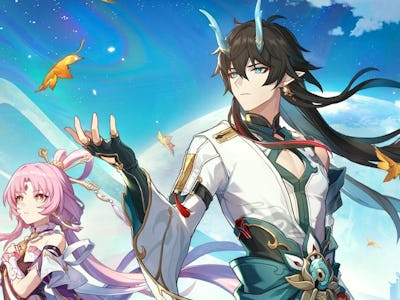 HoYoverse took a gamble when it developed a PlayStation port for the first time with its Breath of the Wild-inspired action RPG, Genshin Impact. After seeing the game's soaring success on console, the company decided to also develop a PlayStation port for its latest turn-based hit, Honkai: Star Rail. After watching everybody else have fun exploring Honkai Star Rail's universe alongside the Astral Express Crew, PlayStation fans finally have some concrete news about when they can join in on the fun thanks to the September 2023 State of Play.
Here's everything we know about Honkai: Star Rail's PlayStation port.
Will Honkai: Star Rail Come To PS4 and PS5?
Yes, HoYoverse announced PS5 as one of the platforms early in the game's development. The Summer Game Fest 2023 trailer only specifies a PS5 release, and the listing for Honkai: Star Rail on the PlayStation store similarly only lists PS5.
At present, HoYoverse has not announced plans to bring the game to PlayStation 4.
When Is The Honkai: Star Rail PlayStation Release Date?
During the September 2023 State of Play, a new trailer from HoYoverse announced that the official release date for the PlayStation port of Honkai: Star Rail will release on October 11, 2023. This also means that Honkai: Star Rail version 1.4 will launch on October 11, which tracks with the current banner dates in version 1.3.
Are There Any Honkai: Star Rail PlayStation Exclusives and Pre-Order Bonuses?
On the official PlayStation Blog, HoYoverse detailed special pre-order bonuses for Honkai: Star Rail on PlayStation. The special pre-order bundle costs $9.99 and will include a slew of helpful in-game items. Here is a full list of items contained in the bundle:
Star Rail Pass x 2
Credit x 150,000
Adventure Logs x 80
Sparse Aether x 50
Trick Snack x 10
Diet Fried Rice x 10
Bottled Soda x 10
Life Transmitter x 10
Traveler's Guide x 10
Refined Aether x 10
Lost Crystal x 5
Genshin's PlayStation players have enjoyed a couple of perks like PS Plus Rewards and a free Genshin Impact version of Horizon Zero Dawn and Forbidden West protagonist, Aloy. She wasn't that good of a character, but still. It's possible Honkai: Star Rail players on PlayStation may see similar characters in the future.
Will Honkai: Star Rail Come to Xbox?
Honkai: Star Rail will probably not come to Xbox based on HoYoverse's long-term relationship with PlayStation. You can play PC games that are compatible with Xbox on your console if you have the proper subscription, but that's it.
Microsoft missed its chance when it spoke with miHoYo early in Genshin Impact's development but didn't reach a deal. It's hard to imagine that will suddenly change with Honkai: Star Rail.
Honkai: Star Rail is currently available on PC, iOS, and Android.
This article was originally published on