The 7 Biggest Reveals From Gamescom Opening Night Live
Hot Geoff Summer never ends.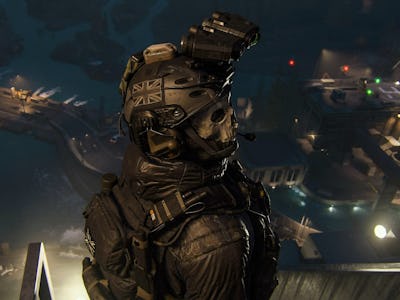 Activision Blizzard
Another games show hosted by Geoff Keighley is in the books, with Gamescom 2023 Opening Night live having just wrapped up. While it didn't have as many showy "World Premiere" trailers as Summer Game Fest or The Game Awards, Gamescom ONL gave plenty of updates on some of the biggest games that are only a few months (or even weeks) away from being in players' hands.
The showcase lasted for two hours and was full of so many trailers and bits of information to keep track of. Here are the seven biggest reveals from Gamescom that you should know about.
Call of Duty: Modern Warfare III
The next Call of Duty is set to bring back fan-favorite villain Vladimir Makarov when it is released on November 10. Ahead of the game's release, a huge nearly ten-minute slice of the game's first mission was shown off at Gamescom. Operation 627 sees the player infiltrate a secure prison in a stormy seaside. For those familiar with the original Modern Warfare series, it looks to be a new take on The Gulag from Modern Warfare 2.
The trailer shows off stunning graphics, and tight gunplay, and ends with a tease of what or who the player has come to the prison to find. Call of Duty: Modern Warfare III will also introduce Open Combat Missions, which let players have a more personalized approach to every mission.
Tekken 8
2023 has already proven to be a great year for fighting game fans thanks to the brilliance of Street Fighter VI, but Tekken 8 may keep the fighting game frenzy rolling into 2024. The game will release on January 26 and introduce a new single-player mode that sounds an awful lot like SF6's amazing World Tour mode, in that it lets you create an avatar and experience a new story that also helps players learn the basics of Tekken's mechanics.
Nightingale
Victorian fantasy survival game Nightingale, from ex-BioWare devs at Inflexion Games, released a snazzy new trailer showing off the game's detailed worlds full of magic and monsters. Players will have the option to explore different realms and build their settlements as they uncover new adventures. The title is officially launching into early access on February 22, 2024.
Sonic Frontiers: The Final Horizon
The open-world take on Sonic was one of the most unique games of 2022, and a new trailer at Gamescom revealed that Sonic Frontiers will be getting a new update before the end of 2023. The Final Horizon is coming on September 28 and will let you play as Sonic, Knuckles, Tails, and Amy as you experience a new story.
Cyperpunk 2077: Phantom Liberty
It's taken a handful of years for CD Projekt Red to rehabilitate the mess that was Cyberpunk 2077. But the game is an all-new beast thanks to a number of updates, none bigger than the game's upcoming DLC Phantom Liberty, which introduces a new spy story starring Idris Elba in addition to several gameplay changes and fixes. The Gamescom 2023 trailer highlighted how far the game has come, and the many new ways you can play in Phantom Liberty. The DLC and its many updates launch on September 26.
Diablo IV
It's been almost three months since the release of Diablo IV and the game's first season is already underway, but Gamescom gave us a first look at the next season coming October 17 — Season of Blood.
Season of Blood will be focused on vampires, ending in a major boss fight against a vampiric lord. It will cast players as vampire hunters, even giving them vampiric powers of their own. It will also introduce Eternals star Gemma Chen as a vampire hunter who helps the player in their hunt.
Alan Wake II
Fans of the original Alan Wake have been waiting years to find out what has happened to the title hero. Creative Director Sam Lake made an appearance at Gamescom to show off a first look at Alan's new story inside the Dark Place. One of the most interesting aspects of the Alan sections of Alan Wake II is that it will blend together live-action elements with traditional gameplay, and reveal Alan's twisted vision of a dark New York inspired by crime fiction.