Here's Exactly When You Can Start Playing Call of Duty: Modern Warfare 3
Task Force 141's next mission begins.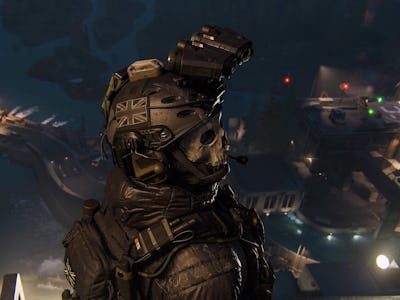 Activision Blizzard
The latest entry in the Call of Duty franchise is almost here. Modern Warfare 3 (no, not the one from 2011) is set to continue the story 2019's Modern Warfare reboot started. That means more campaign missions, multiplayer, and a new version of the zombies game mode. But when can you play it?
Here's exactly when you can preload Modern Warfare 3 and when it launches in your time zone.
When Is the Call of Duty: Modern Warfare 3 Release Date and Time?
The release date for Call of Duty: Modern Warfare 3 is November 10 worldwide. However, due to time zones, the exact moment will vary depending on where you live. Modern Warfare 3 launches at 12 a.m. ET on November 10, meaning those on the West Coast can start playing the game at 9 p.m. PT on November 9.
For those who pre-ordered the game, the campaign has been playable in early access since November 2.
Can You Preload Call of Duty: Modern Warfare 3?
Yes! At this very moment, you can preload Call of Duty Modern Warfare 3 on your platform of choice. Just pre-order the game and pre-load as you would any other game. And since pre-ordering includes early access, you can dive in once that download is complete.
What Is the Call of Duty: Modern Warfare 3 File Size?
Preloading is going to be an attractive option considering how much time it will take you to install Modern Warfare 3. That's because the game is huge. Call of Duty games have a reputation for big installs, and Modern Warfare 3 is no different. On PC, the install size is roughly 150 GB, while on PlayStation 5 it comes in at a whopping 240 GB.
However, it is a little complicated since the maximum install size represents Call of Duty HQ, a new launcher that acts as the home for all Call of Duty products, including Modern Warfare 3's campaign, zombies, and Warzone. If you don't install every piece, your install size will be smaller.
What Are the Call of Duty: Modern Warfare 3 Pre-Order Bonuses?
For those who pre-order the game, it does come with a selection of bonuses. Digital pre-orders earn you early access to the multiplayer open beta and early campaign access. Digital and physical pre-orders also include the Soap Operator Pack.
Finally, physical pre-orders at select retailers get their own benefits. Pre-ordering through GameStop will get you a Steelbook Case, and pre-ordering through Walmart comes with KontrolFreek Thumbsticks.
Call of Duty: Modern Warfare 3 launches on November 10 for PlayStation, Xbox, and PC.