Everything We Know About Call of Duty: Modern Warfare 3
From expansion to full-on sequel.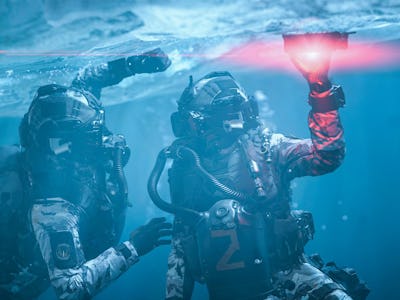 Activision
A new Call of Duty game will launch in 2023, but this apparently wasn't always the plan. According to a 2022 Bloomberg report, Activision initially planned to skip a premium COD release in 2023 in favor of a large Warzone expansion.
Now, we know Activision will launch a brand new COD game in November 2023 — just as it has each year since 2005. This year's entry is Call of Duty: Modern Warfare 3, a sequel to last year's installment. While details about the upcoming entry are still forthcoming, there's a lot we already know about. Let's dive in.
Modern Warfare 3 Release Date
After months of speculation, Activision finally confirmed that Modern Warfare 3 will launch on November 10, 2023. This is unusual for Modern Warfare, as the past two entries have released in October.
Modern Warfare 3 Trailer
After a lew of teases, Activision finally unveiled Modern Warfare 3 with a two-minute trailer. It gives us a brief look at gameplay, as well as some of the locales, which appear to be new and familiar (Verdansk will almost certainly return in some capacity).
Modern Warfare 3 Beta Details
An Insider Gaming report has details about the game's beta. The unconfirmed timing is as follows:
PlayStation weekend 1: October 6, 2023, to October 10, 2023
All platform weekend 2: October 12, 2023, to October 16, 2023
These dates are in line with the beta times for previous Call of Duty games. Again, it's important to note that this has yet to be confirmed by Activision, though the company did reveal that a beta will be held later this year.
Although Microsoft will likely acquire Activision, Call of Duty has an ongoing marketing deal with Sony, which is why Modern Warfare 3 will reportedly have a beta first on PlayStation.
Modern Warfare 3 Platforms
Apparently, Modern Warfare 3 will launch on past-gen as well as current-gen hardware. This is not unusual for Activision. The latest Call of Duty will launch simultaneously across Xbox, PlayStation, and PC.
While prospective new owner Microsoft has made a 10-year pledge to bring the series to Nintendo consoles, there is not yet a confirmed release date for MW3 on Switch.
Modern Warfare 3 Developer
Modern Warfare 3 is in the works at Sledgehammer Games, the team behind Advanced Warfare, WWII, and Vanguard. The team's last installment was Call of Duty: Vanguard in 2021, which received mixed reviews.
Typically, the Call of Duty studios operated on a three-year development cycle, but in recent years, things have been shaken up, leading to shorter cycles. That's true for Modern Warfare 3, which has only had a two-year development cycle (possibly less).
Modern Warfare 3 Story
While we do know Modern Warfare 3 will continue the story of its predecessor, it's unclear what the story will be. Considering this game was only meant to be an expansion at first, our guess is that it's a smaller-scale sequel, though, it's best to wait for official confirmation from Activision.
It's likely we'll see more from Captain Price and General Shepard, who were the main characters of Modern Warfare 2. Without spoiling things, we know some Task Force 141 is in pursuit of a Russian nationalist named Vladimir Makarov, who will likely make an appearance in Modern Warfare 3.
New in Modern Warfare 3 are the Open Combat Missions, which will apparently offer more player choice. These open-ended missions can be completed in a variety of ways, promoting experimentation unlike never before.
Modern Warfare 3 Pre-Order Details
Modern Warfare 3 is available to pre-order now, and doing so will give players access to the following extra goodies at no additional cost:
Campaign Early Access (up to one week early)
Open Beta Early Access
Soap Operator Pack
Vault Edition ($100)
Players can also pre-order the Vault Edition, which will come with these items:
Copy of Modern Warfare 3
Campaign Early Access
Open Beta Early Access
Soap Operator Pack
Nemesis Operator Pack
Two Weapon Vaults
Call of Duty: Modern Warfare 3 will launch on November 10.
This article was originally published on