Loki Season 2 Finale Runtime Fixes a Marvel TV Problem
Season 2 is building to a big finish — which is a nice change of pace from recent Marvel TV.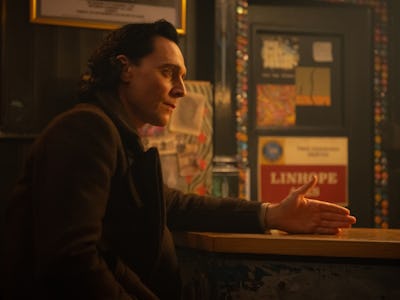 Marvel Studios
After two years of MCU TV, it can become easy to see a structure that the series stick to. Much like the Marvel movies, there is a proven formula, and the shows more or less stick to it. Loki Season 2 completely threw out the playbook. After three episodes establishing how the TVA is in trouble, Episode 4 blew up everything we've seen so far when the Temporal Loom exploded, destroying the Time Variance Authority as a whole.
Now that we've seen Loki reassemble his team in Episode 5, the stage is set for one of MCU TV's biggest finales yet. A leak of the Season 2 finale runtime confirms this by teasing the longest episode of Loki yet. And refreshingly, this bucks a recent irksome trend in Marvel TV.
According to leaker @Cryptic4KQual, who has correctly predicted the runtime of multiple Disney+ shows including The Mandalorian and Ahsoka, Season 2 Episode 6 of Loki clocks in at 56 minutes five seconds, or just over 51 minutes before credits.
A 56-minute runtime means this episode will be the longest episode of the series so far — but not by much, two other episodes are 55 minutes long. However, compared to the finales of other recent Marvel Disney+ shows like Secret Invasion, Loki's finale is a hefty one, which is promising for one key reason: Marvel finales have been too rushed lately. Secret Invasion only had a 30-minute finale, leaving it too little time to wrap up an already bizarrely paced series. 2022's She-Hulk was admittedly billed as a half-hour comedy, but its 35-minute finale felt too easily resolved. And before that was Moon Knight, which had a 42-minute finale that at the time set a record for shortest Marvel TV finale. It felt like a trend that was starting to affect the quality of the shows — which is why it's nice that Loki Season 2 is finally breaking that pattern.
But just how will Loki be able to rewrite history in 51 minutes of action? When there's the TVA involved, time always seems to work differently, so this final episode may feel a lot more involved than its runtime lets on.
Hopefully, we'll have yet another tease of a new season, but if not, then the stage is set for a show-stopping finale that will wrap up this chapter of Loki's story in a satisfying way.
Loki Season 2 is now streaming on Disney+.