Loki Season 2 Episode 4 Release Date, Time, Trailer, and Plot
Everything you need to know about the bombastic fourth episode of Loki Season 2.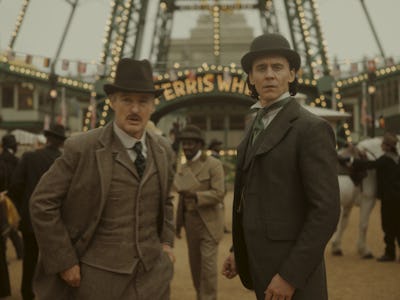 Marvel Studios
Loki is shaking up the MCU once again, but instead of bringing chaos, he's trying his best to bring some order. Once Sylvie killed He Who Remains, Loki has been on a nonstop race to fix the timestream and keep the entire TVA from crumbling. But outside threats from other TVA agents to the looming threat of Kang the Conqueror stand in the way.
Now we're in the back half of the Loki Season 2, here's everything you need to know about the upcoming episode.
What is the Loki Season 2 Episode 4 Release Date?
Unlike other Disney+ originals which usually premiere on Wednesdays or Fridays, Loki premieres on Thursdays, meaning the release date for Loki Season 2 Episode 4 is Thursday, October 26.
What Time Does Loki Season 2 Episode 4 premiere?
Loki is following the precedent of previous Disney+ original Ahsoka by releasing not at the traditional streaming release time of midnight PST but instead releasing six hours earlier, meaning Loki is available to stream at 6:00 p.m. PST and 9:00 p.m. EST.
This release schedule pits these series with traditional broadcast primetime shows, showing the confidence Lucasfilm has in its franchise content.
Is there a trailer for Loki Episode 4?
Loki isn't doing individual episode trailers, but you can catch up on what you missed in this clip from Episode 3 showing Loki coming face to face with some unwelcome (but wooden) faces from his past.
What will happen in Loki Episode 4?
After Loki Episode 3, Kang variant Victor Timely is now set to return to the TVA to (hopefully) help Mobius and Loki repair the damaged Time Loom, which Victor seemingly invented independently in Victorian times. Meanwhile, Ravonna is looking to find her own answers to just how the TVA was formed in the first place.
How many episodes will Loki Season 2 have?
Loki is a six-episode series, meaning Episode 4 marks the beginning of the last half of the run.
Will there be a Loki Season 3?
There's no word as to whether or not Loki will return for a third season, but since we learned of Season 2 right after Season 1, then we may learn in just a few weeks.
Loki Season 2 streams Thursdays at 6:00 p.m. PST/9:00 p.m. EST on Disney+.