Retailers roll out PlayStation 5 pre-order sign-ups as release date nears
Another PS5 update could be just over the horizon.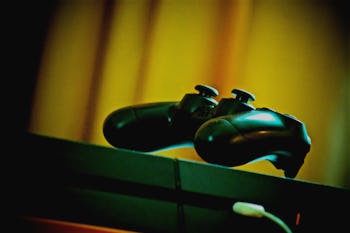 Adam Carnell / Shuttershock
The PlayStation 5 is a year away from release, but it's already generated loads of buzz among the gaming community. Sony has only offered a couple of glimpses at what its next-generation system has in store, like stunning graphics and blazing-fast load speeds. But retailers have already kicked off the pre-ordering process.
Best Buy in the United States and international merchants like GAME, Dustinhome, and Game Mania now have official PS5 pages where customers can sign up to receive email updates about the long-awaited console. Each site states that Sony's next big hardware release will come during the "holiday season of 2020" and suggests the company will soon announce official pricing.
Sony has yet to reveal exactly when the PS5 will drop or how much it will cost. But based on the PS4's pre-order and release date timeline, it's possible to look ahead and make an few educated guesses about what the company has planned for next year.
Sony first revealed the PS4 release date, official price, and pre-order window back in mid-August 2013, just four months before the console's mid-November debut. The PS5 is widely anticipated to hit stores in November as well, to capitalize on the holiday shopping frenzy. Sony might also follow the same timeline for this generation's pre-order window.
The PS5's pre-order date is subject to change, like any game or hardware launch. Signing up for retailers' updates will give games the most up-to-date information of when gamers can reserve a next-gen console. Best Buy also states that signing up for pre-order updates won't rope customers into any other email advertisements.
Sony has been choosy with what it's revealed about the PS5 so far, touting its improved specs, haptic feedback controllers, and solid-state drive. However, its price and launch titles remain a mystery. Lately, we've seen rumors claiming that Spider-Man 2 could come to the new console shortly after launch. It's also possible that the recently leaked Resident Evil 3 remake could be a generation-straddling title. A number of recent job postings have also sparked speculation that Rockstar Games may be working on the long-awaited Grand Theft Auto 6, though the company has yet to issue any official confirmation on the matter.
In any event, these latest moves from retailers in the U.S. and overseas suggest that another PS5 update is just over the horizon. Could we get some new information at The Game Awards next Thursday? It won't be long until we find out.
PlayStation 5 is set to launch worldwide in late 2020.