Sony exec hints PlayStation 5 price may be lower than expected
The company's CFO said it aims to make the cost "acceptable" to consumers.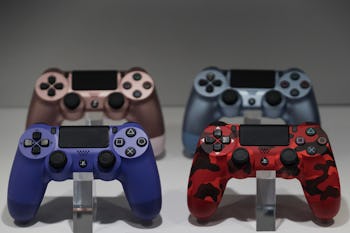 Tomohiro Ohsumi / Getty Images
Sony recently revealed further details about all the nifty new tech coming to PS5, including a solid-state drive to limit draggy loading times, and controllers featuring haptic feedback for a more immersive gaming experience. One detail the company still hasn't revealed: how much will the PS5 cost? A recent morsel of information from a Sony exec suggests the price might not be as high as all those whips and jingles might suggest.
In a recent earnings call, chief financial officer Hiroki Totoki explained Sony is currently "analyzing the cost, the acceptable price in the market, and platform penetration" for its upcoming console. This seems to suggest the company is eager to hit the ground running, encouraging players to upgrade to PS5 with an attractive initial price point.
Back in 2006, the PlayStation 3 launch got off to a rocky start, partly owing to the console's initial $599 cost. It didn't help matters that Sony of America's then-president and CEO Jack Tretton wildly overestimated how much consumers were willing to pay, boasting in 2007, "If you can find a PS3 anywhere in North America that's been on shelves for more than five minutes, I'll give you 1200 bucks for it."
Subsequent price drops helped boost sales later on, but Sony seems to have learned from its mistakes in the mid-naughties, launching both the PS4 and PS4 Pro at $399. We wouldn't be surprised to see a similar approach with PS5. Totoki's statement also leaves open the possibility that Sony will release a base PS5 as well as a rumored PS5 Pro. A $399 price point for the low-end model would still allow a high-spec alternative to come in under the $500 mark.
Back in September, Japanese games journalist Zenji Nishikawa posted a video to YouTube, predicting a Pro model priced between $100 and $150 higher than the "standard" PS5, though did not expand on how the hardware between versions might differ.
A number of external factors are also likely to persuade Sony to keep PS5 prices affordable. The company has been the runaway leader in current-gen console sales, having crossed the 100-million mark for PS4 units sold in July, but it will likely face stiffer competition in the months ahead than in the recent past. Google Stadia launches later this month, promising a triple-A experience that sidesteps the need for costly hardware. Microsoft's Xbox Scarlett will debut around the same time as the PlayStation 5, toward the end of 2020.
PlayStation 5 will release in late 2020.