Musk Reads: Tesla Batteries Could Break Million Mile Mark
A million-mile electric car battery could be on the way; Tesla Model S breaks a lap record; and the Powerwall comes to Zimbabwe.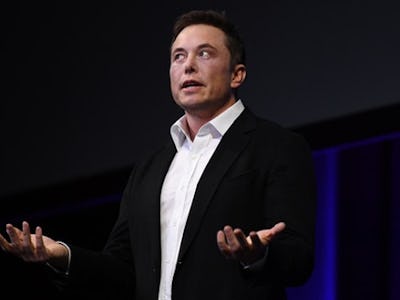 A million-mile electric car battery could be on the way; Tesla Model S breaks a lap record; the Powerwall comes to Zimbabwe. It's Musk Reads: Tesla Edition #103.
A version of this article appeared in the "Musk Reads" newsletter. Sign up for free here.
Musk Quote of the Week
"♥️♥️🇮🇸🇮🇸 Ísland 🇮🇸🇮🇸♥️♥️"
Tesla
Tesla batteries could soon break the million-mile mark. A team at Dalhousie University, including Tesla battery researcher Jeff Dahn, published a research paper last week in the Journal of the Electrochemical Society. The paper describes a new battery design that could power an electric car for 1 million miles, or last at least two decades when used as grid energy storage. To put that into perspective, Tesla promises 70 percent battery capacity retention on the Model 3 over eight years or 120,000 miles, whichever comes first. Musk has expressed an interest in vertically integrating battery manufacturing further into the business, and it's the sort of research that could help the firm race past the competition. Ric Fulop, a former battery executive, described the research as "very, very impressive."
Is it a bird? Is it a plane? No, it's the Tesla Model S, which Musk claims set the record for the fastest four-door ever at the Laguna Seca track in California. The team is expected to follow up soon by sending the Model S around the Nürburgring, Germany's legendary track. Last week, Musk praised the all-electric Porsche Taycan, which set a time of seven minutes and 42 seconds around the track.
Are Teslas about to get noisier? Electrek claims that starting from this month, all Model 3 vehicles built for the United States will play a sound at speeds up to 19 mph to comply with regulations. No word on whether Musk got his wish about making the cars play steam engine noises.
Tesla Solar
Tesla's energy team has been working to keep Zimbabwe powered up. The National reported Wednesday that the country's largest phone carrier, Econet, has started using Tesla Powerwalls to keep cell masts powered throughout the day. The custom-built batteries, designed specifically for this use, are linked to solar panels. Tesla flew out engineers to help install 520 Powerwalls at 260 sites. Each one can provide up to 10 hours of energy. The setup helps avoid the issues of electricity shortages, which means masts may only receive energy for around six hours per day.
What's next for Tesla: Version 10 of Tesla's software update is expected to ship soon. Musk noted last week that the update will come with a karaoke and party mode. He also listed the most significant feature as Smart Summon, designed to control the car through a smartphone app. Musk previously stated the update will come with "several games & infotainment features, improved highway Autopilot, better traffic light & stop sign recognition & Smart Summon."
Musk Reads Mailroom
Stephen Russell writes:
Will other firms compete with Tesla Insurance?
As with many things, your mileage may vary. Tesla suggests owners could save up to 30 percent, but it's not a certainty by any means. CleanTechnica found that Geico could save them $33.06 per month versus Tesla's own policy. The automaker promises cheaper prices as it's insuring its own vehicles, but the experience is a reminder that it's still essentially competing with other insurance providers.
The situation could change over time. Twitter user "tesla_truth" noted that the policy seems to offer larger discounts based on the SAE level of autonomy achieved by the vehicle. That means full self-driving could drive down prices even more.
Robert Agrusti writes:
Need Waze access and Spotify would be greatly appreciated. A method to cast from one's phone to the screen.
Indeed, Tesla drivers in North America are without Spotify. Instead of controlling the music through the in-car touchscreen, users instead have to Bluetooth from their phone. Musk seemed to suggest this would change when he gave an "Ok" to the idea this past July.
As for Waze, some fans have had success with using the Tesla's in-car browser to navigate to a specially built website. Your mileage may vary.
For casting from the phone to the screen, support for Apple CarPlay or Android Auto could fix this. Tesla has gradually built out its in-car software to specifically support Autopilot and other features, though, and with plans to introduce even more games to the Tesla Arcade, it seems there's little enthusiasm for handing over control to Apple or Google.
Jim H. White writes:
The bugaboo about in-wheel drives systems has always been that a low sprung weight to body weight ratio is a good, first approximation of how smooth a ride could become. On icy (or rough) roads, it can help keep the rubber on the road, as it were, and help reduce accidents.
With really good computer programming, one could make up for a somewhat-poor ratio and get equivalent performance, but it is important to keep in contact with whatever surface you are driving upon.
Since Musk is known for his wishes to do thing right, he may already be making that an important consideration.
The in-wheel motor was raised by Derck van Schuylenburch in last week's Musk Reads as a possible area of research for Tesla. The idea involves shifting components normally found in other areas of the car and building them into the engine.
However, as White notes, there is controversy around whether this could alter ride comfort. A paper in the journal Advances in Mechanical Engineering noted that comfort is reduced by the increase in unsprung mass, but simulations show the comfort of the ride could be improved by using a specialized control system for air suspension. Another paper, authored by a team from in-wheel motor developer Protean Electric, claimed the issues with unsprung mass "are actually blown out of all proportion." Protean was acquired in June by National Electric Vehicle Sweden, the successor to defunct automaker Saab.
Whether Tesla makes the jump to in-wheel motors could depend on whether it can solve the question of ride comfort.
Got any comments or queries? Don't forget to send them over to muskreads@inverse.com.
Photo of the Week
Tesla Model Y, Tesla Roadster, and Tesla Semi complete the 2020 lineup.
The Elonporium
Subscribe to Inverse Loot and learn about these deals first.
The Ultra-Fine Print
This has been Musk Reads: Tesla Edition #103, the weekly rundown of essential reading about futurist and entrepreneur Elon Musk. I'm Mike Brown, an innovation journalist for Inverse.
Sponsor Musk Reads and get your business in front of a brainy, curious audience that's motivated to make the world a little better tomorrow. advertising@inverse.com.
A version of this article appeared in the "Musk Reads" newsletter. Sign up for free here.