Elon Musk Reveals Opening Date and Speed for The Boring Company's Tunnel
It's the company's first completed tunnel.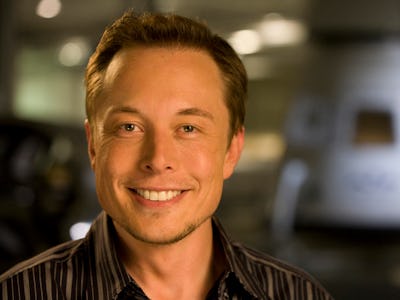 Flickr
The Boring Company's first tunnel is about to open to the public, two years after Elon Musk first announced his digging venture. The founder announced on Monday that the firm's Hawthorne tunnel, located by the SpaceX campus in California, will host a grand opening on December 10 and offer free rides to the public the following day.
The tunnel is the first result from Musk's project to improve tunneling technology, announced in December 2016 before work commenced on a trench 30 feet wide, 50 feet long and 15 feet deep. The Hawthorne tunnel has expanded since into a two-mile-long tunnel from the SpaceX campus out to the Hawthorne Boulevard intersection. Musk claimed that pods will glide along this tunnel at speeds of 155 mph, 20 mph faster than test models. The Boring Company has detailed two modes of "skate" for its tunnels: one holding up to 16 passengers, and the other moving cars.
See more: Boring Company Tunnels Are Becoming a Reality: What They Look Like
The Boring Company has big plans for the car-based skate configuration. At the Hawthorne Boulevard end of the tunnel, the company has plans to build a garage next to a residential property, capable of lowering cars down a hole 20 feet by 10 feet, into the tunnel 40 feet below the surface. Representative Brett Horton said the company is "trying to revolutionize transportation" with the idea, but to avoid disturbing local residents, it's agreed to some ground rules like no promotional events around the property.
The test tunnel has already played host to a number of exciting events. In September, after the SpaceX hyperloop competition around the corner, six Boring Company competition winners visited the Hawthorne tunnel to get a glimpse of the project. Winner Rodrigo Molina told Inverse that the company used one of the "skates" to deliver merchandise hats to the winners. The $20 caps are what Musk describes as the firm's unique way of raising capital, alongside a range of $500 flamethrowers.
While the tunnel is an exciting first step, it lays the groundwork for more ambitious projects, like a Los Angeles Dodgers stadium tunnel and a tunnel from Washington, D.C. to New York — the latter of which could support vacuum-sealed hyperloop configurations moving at speeds of up to 700 mph.
The Hawthorne tunnel may also help in the local area, with county schools invited for tours of the tunnel.